Tech TLV
Alibaba DAMO Israel GM: "The customer expects us to think before they do"
Lihi Zelnik-Manor was speaking alongside Orna Klienmann, Managing Director of SAP Labs Israel, at a panel highlighting the technological trends shaping the e-commerce world
"Alibaba has been in Israel for four years," said Lihi Zelnik-Manor, General Manager of Alibaba DAMO Israel during a panel highlighting the technological trends shaping the e-commerce world held at Tuesday's Tech TLV conference. "Alibaba is a company that first does and only then talks. We have a R&D center in Israel and we are very close to Alibaba's cloud and are developing its photo album application."

Orna Kleinmann, Managing Director of SAP Labs Israel and Senior Vice President at SAP Cloud Platform, spoke about the way tech has improved the online buying experience. "November is an excellent month to talk about consumerism with Black Friday and Cyber Monday coming up. Everyone is preparing to shop and buyers visit 100 different websites during this period which store our personal data. The pandemic has also pushed consumers online and almost our entire life now takes place online. Technology is finally at a stage at which it can support personalization and in the future companies will know what we want and provide it to us without us even noticing. That is the ultimate shopping fantasy."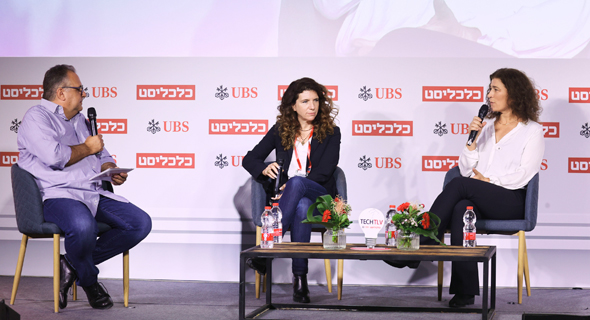 Lihi Zelnik-Manor (right), with Orna Kleinmann and Elihay Vidal. Photo: Orel Cohen

Zelnik-Manor explained some of the thinking behind her work. "We are trying to create an effortless shopping experience. The customer expects us to think before they do so that they won't need to do anything special. However, the Chinese customer is also concerned regarding their privacy. We only use data that the customer allows us to use," she noted.

"I think that in that aspect Israel is more similar to the U.S.," added Kleinmann. "SAP is a leader in privacy and managing user identity and the ability to control a digital identity. The infrastructure is identical everywhere these days, everyone needs a platform and everyone needs privacy, but it is different in China compared to Europe or the U.S."