Blings.io raises $4 million Seed round to develop new video format
The MPF format is a hundred times smaller than a standard video file and allows companies to produce individualized messaging that appear as regular videos
Tel Aviv-based startup Blings.io, which is developing a platform for creating dynamic and interactive videos, has completed a $4 million Seed round spearheaded by Hanaco Ventures with the participation of Vertex Ventures and the Berkeley University Investment Fund.

Blings has developed a new video format named MPFlyer (MPF) to replace all MP4 files. The MPF is a hundred times smaller than a standard video file, can be created on-the-fly, and allows companies to produce individualized messaging that appear as regular videos, yet are completely compiled of code. Videos can act like an interactive web page that holds specific information and business logics. The backend platform is where the purchasing company can update the video content in real-time and optimize the messaging through the use of a/b testing and smart analytics.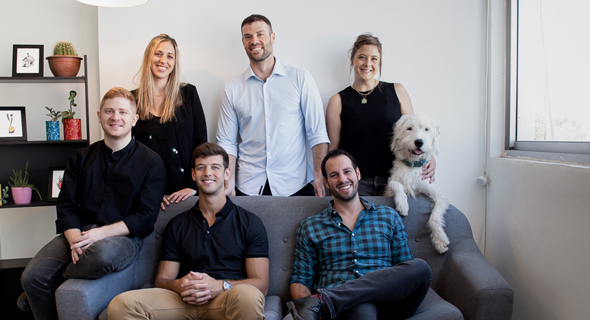 Blings.io team. Photo: Shlomi Ferin

Blings has recently partnered with Mercedes-Benz, Singapore Airlines, McDonald's, and others. The company was founded by Yonatan Schreiber and Yosef Peterseil and is aiming to triple its team's size thanks to the new funding.

Until now, the transition of the internet from text to video was based solely on the MP4 format, a 20-year-old technology that treats the data in the video as a closed file that cannot be modified or edited after creation. Taking into consideration the MP4 limitations and the popularity of the medium, Blings took a fundamentally different approach, developing a new edge-computing video format from the ground up.

"We are seeing a dramatic transition of users, especially young people, from text-based content to video content," said Schreiber, CEO of Blings.io. "When we showcase our technological capabilities to professional video creators, we get unprecedented feedback. For them, this is an opportunity to create a new language of communication that does not exist today - smart and flexible content like any web application, but in a much more effective and exciting way."