SafeBreach raises $53.5 million for cyberattack simulation platform
The Israeli startup's security validation platform automatically executes thousands of attack methods to validate network, endpoint, cloud, container and email security controls against its hacker's playbook
SafeBreach, which has developed a breach and attack simulation platform, announced on Tuesday that it has raised $53.5 million in Series D funding, led by Sonae IM and Israel Growth Partners (IGP), with additional participation from Sands Capital and Bank Leumi. The latest round also includes strategic investment from ServiceNow, as well as participation from existing investors. Carlos Alberto Silva, Managing Partner at Sonae IM and Assaf Harel, General Partner at IGP, will be joining the SafeBreach board. The new round brings the company's total funding to over $106 million.

"We have developed a platform that simulates a wide-range of attacks, from data leaks to ransomware," SafeBreach CTO and co-founder Itzik Kotler told Calcalist. "Our platform gives organizations the time and info they need in order to prepare for an attack and fix what's necessary."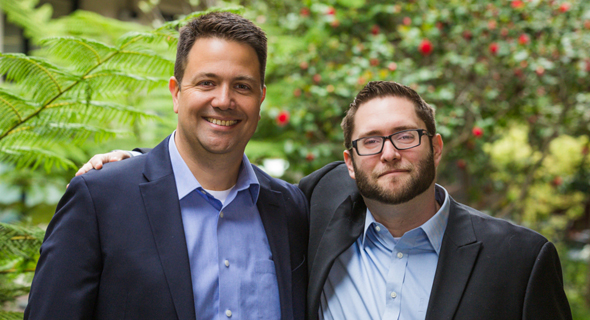 SafeBreach co-founders Itzik Kotler (right) and Guy Bejerano. Photo: SafeBreach

SafeBreach's security validation platform automatically executes thousands of attack methods to validate network, endpoint, cloud, container and email security controls against its hacker's playbook.

"In our evolving threat landscape, many organizations have responded to threats in their environment by buying more security products and hoping that will make them more secure. But hope is not a viable strategy – a holistic view of risk is needed," said Guy Bejerano, co-founder and CEO of SafeBreach.

The company, founded by Bejerano and Kotler in 2014, employs 90 people, 50 of them in a R&D center in Tel Aviv and the rest in the U.S., Canada and Europe.

The SafeBreach platform presents findings in customized dashboards, enabling stakeholders to focus on the biggest risks to the organization. SafeBreach currently protects nearly 100 enterprise customers, all within the Fortune 1000 and including the top five largest financial, healthcare and pharmaceutical companies who are at the forefront of developing Covid-19 vaccines and remediation.

"The breach and attack simulation market is one that has seen significant growth over the past year, and SafeBreach has the potential to lead the market," noted Assaf Harel, general partner, IGP.