20-Minute Leaders
"In order to create trust among people, sometimes you need to do business first and it should be a successful one."
Oded Hermoni, managing partner at J-Ventures, joins Michael Matias to share some invaluable insights about the VC space and Zionism
Creating bridges between groups has always been a theme of Oded Hermoni's life. As a child in Jerusalem, he saw that though there was much diversity among the people, they often stayed separate. More recently, Hermoni has sought to bring together Israelis, American Jews, and others in Silicon Valley. He shares that doing business together creates a kind of trust that can be hard to achieve in other settings. After working on this goal as an angel group, he co founded with Jim Koshland, J-Ventures, a leading Silicon Valley VC fund he called a "Capitalist Kibbutz", which created a community of VCs, Executives, Serial founders, and some Jewish leaders and at the same time achieving high returns- for him, this Capitalist Kibbutz is a new investment model replacing the passive LP traditional model, which is limited in the value add, to a very involving community of LPs. This means that investors take a more active role in sourcing, screening companies, performing due diligence and mostly helping the portfolio the day after the investment. "They are the experts. They are the ones the companies want to have on the board or advisory and when they join, through our J-Advisory program, it's a win-win to them, to us and to the company".
Oded says 70% of the LPs are engaged on a monthly basis in the fund activities, and in a year 200 are involved with the due diligence process bringing world experts to check companies and help them. J-Ventures invested in 50 companies in 5 years, had 9 exits, and the portfolio raised nearly $1B after. Backed by 140 GPs in VC funds in the USA and Israel, 100 serial founders, and over 120 VP Level executives in Fortune 500 companies, J-Ventures is a new model of investing and engaging, and invests along top tier VC funds and serial founders.
Hermoni explains that the value add to the portfolio companies and LP involvement is what makes it successful, but another feedback is that many of the 2600 start ups the fund screens every year and backed by VC and do not end up raising money from J-Ventures, return with a positive feedback about the process and engagement with industry experts. He says his goal is always to create social impact as well as business success.
Click Here For More 20MinuteLeaders
I'm really happy to be part of J-Ventures with you. Give me a rundown of who is Oded Hermoni.
All my life I was looking for something that, from one side, is doing things that are good for the community, the impact side, and the other side was the business side. I started as a journalist. I got permission to start my own startup while I was still in journalism. We created Ozeret4u, connecting cleaning ladies, babysitters, and maids with households. We found jobs for about 15,000 people.
When we sold it to Yellow Pages, I became a part of Capital Point, which we took public. I had two accelerators: one in the north, one in the south. For me, it was another mission of Zionism, how you bring the peripheral of Israel into the tech of the center. After that, I established the Israeli Venture Capital Association. My perspective was how we can leverage what we have inside the ecosystem that was very fragmented. We wanted to bring everybody in.
Then I decided to move to Silicon Valley. I joined Daniel Recanati, to a fund called Rhodium. We invested together in some great companies like Yotpo, Outbrain, and StoreDot.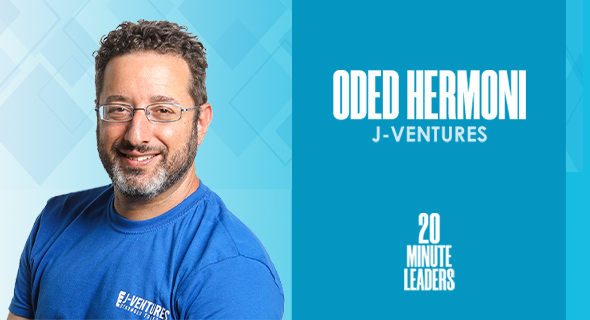 Oded Hermoni, managing partner at J-Ventures. Photo: Shlomi Yosef
Take me back to the founding of J-Ventures and how this started from inside of you.
The first part was I wanted to connect Israelis and Jews in the Bay Area. For some reason or many reasons, in order to create trust among people, sometimes you need to do business. Business really creates some trust that otherwise you can't achieve. We started as an angel group. We just thought that this is the best way to get people through the door and create a community of Israelis and Jews.
Then it turned into a VC fund. People in the community said, "Hey, we see the quality of the deal flow. Let's have a fund." I said, "I'm not interested in having another passive fund to manage for other people. I want to be in a VC fund that first of all, you invest not in companies who need you, you invest in companies who want you. And there are so many other people who are smarter than I am in every vertical, why not use them as a group and make them active and not just passive investors?"
It's still a limited partnership. At the end of the day, I wanted to create a community. If the community just puts in the money, then what's the community? But if they are active and they are involved, then there's something in you. If you can really define added value and bring specific mechanisms of added value like the logic behind portfolio success or how you source, how you screen, this is how I want J-Ventures to be different. I wanted to create a new model in Silicon Valley, in the heart of tech innovation and investments that offers something else with real value add to LPs and Founders that does not exist even in Silicon Valley. And definitely not in Israel.
We are mostly American-Jews. And not only. We have people from different backgrounds. This is the second fund. It has around 350 investors. In general we have about 140 current and past GPs in venture funds. Twelve of the 35 founders of our own portfolio are also our LPs. For me, this was the biggest achievement. The third part is really the industry aspect. We have around 170 executives, mostly VP to C-level in Fortune 500. We can open the doors in almost any large company in the US.
You can't manage 350 people all trying to help this company at the same time, right? How does it actually happen?
The first part is how we screen the company. They come from the community. So, someone is pre-screening it because he sends us the best company that he can send. Then we have a screening committee that includes 20 plus former and current GPs and VC funds. Then we end up with about 44 companies who present to us as the whole kibbutz, 170 people on a Zoom meeting. Almost in every meeting we have people who have the specific expertise and they give us the insight. The companies present and get feedback and exposure.
We vote. If we have enough people, then we move forward with the due diligence process. We pick from the audience the right people to perform the due diligence. This is one of the best contacts that the company has because then they really get the expert's feedback. Even the companies that we decided not to invest in, they write to us after that. "Thank you for the process. We learned a lot from the process." We have a significant added value to the companies we do invest in.
The engagement of the LPs is really something that's not traditional. From a general VC, you would have the analysts, the principal, and the partners really doing the massive due diligence and coming up with the convictions. Here, you have a similar process. But the real magic happens when you have these experts who have 30 years of experience in this field.
For example, we invested in a company that makes a virtual control tower. They use RF for this purpose. For the due diligence process, we brought a former chief scientist of DARPA, the former chief strategy officer of Blackbay, former GM of all the wireless of Intel, former GM of the aviation division of Starlink, and two others that are CTO levels in huge companies. We let them meet with the company. Those people—just one hour of them is worth more than they will invest in the company.
The second thing is we built, with your help, a very strong database of, this is like our IP, who's our community and we are able to bring them to help the company specifically. I'm thinking all the time, when I was in many years in the industry, companies have to get board members from the VC who invested in them. Not necessarily the right person for the company, but the person who had the wallet. I wanted to create a win-win-win. I wanted the right board member or the right advisor who will be joining the company because the company wanted him. They will get compensation directly from the company. I know that one of us is on the board of that company or is advising it. The entrepreneur is happy he got the right person.
In middle school, high school, what really fascinated you?
I always looked at how you can bridge between people. Growing up in Jerusalem, I noticed how as a secular kid, I didn't know anyone who's religious. I didn't know any Arabs. Jerusalem is like everybody's coming together, but they're very separate. I said, "You can't build the country when everybody is so separate. How can you bring them together?" For me, it was getting to know people that come completely from a different background.
What inspires you today?
There are people who are inspiring for me. I'm all the time being inspired. It's like you're in a candy store and you all the time meet amazing people and you just learn from them. It's always a dialogue. You always learn.
What are three words you would use to describe yourself?
I'm a visionary in a good way, not in an ego way. I'm trying to think outside of the box. The mission is something that always directed me, usually a social mission. I'm always trying to find the balance between doing something meaningful and something business-oriented.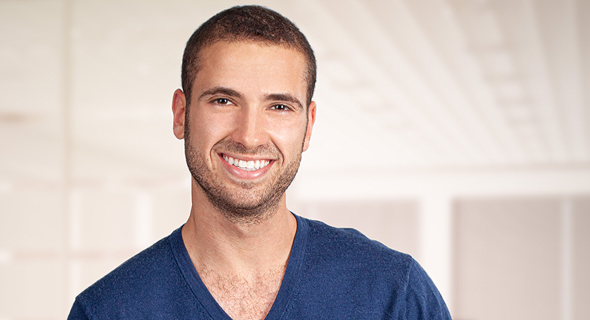 Michael Matias. Photo: Courtesy

Michael Matias, Forbes 30 Under 30, is the author of Age is Only an Int: Lessons I Learned as a Young Entrepreneur. He studies Artificial Intelligence at Stanford University, while working as a software engineer at Hippo Insurance and as a Senior Associate at J-Ventures. Matias previously served as an officer in the 8200 unit. 20MinuteLeaders is a tech entrepreneurship interview series featuring one-on-one interviews with fascinating founders, innovators and thought leaders sharing their journeys and experiences.

Contributing editors: Michael Matias, Megan Ryan