Meta joins forces with Israel's yellowHEAD to launch Meta Startup Hub
The announcement comes shortly after the company's rebrand from Facebook and its new emphasis on the metaverse
Israeli digital marketing agency yellowHEAD has announced a collaboration with Meta, formally Facebook, to launch the Meta Startup Hub, a dedicated team of employees trained by both organizations to support companies at the start of their journeys. The recruitment and training of employees will be funded entirely by Meta as part of its commitment to the Israeli business ecosystem.

The joint initiative will provide dozens of businesses with end-to-end professional support that will continue the process that started in training programs, such as the E-Commerce School and the B2C Bootcamp, which train dozens of businesses every cycle and are a significant step in their growth process. The Startup Hub will also focus on the development and implementation of digital marketing activities, including building marketing strategies and implementing them on social media channels.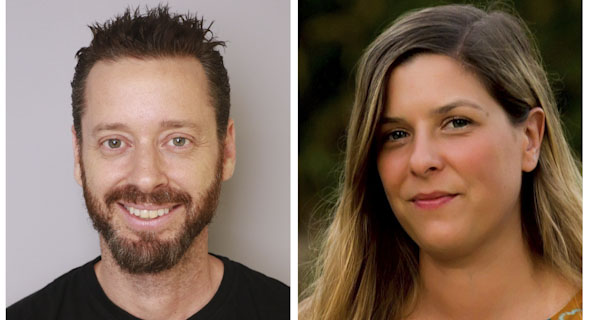 Gal Bar, Founder and CEO of yellowHEAD, and Nitzan Evron, Head of Israel Domestic Market & Agencies at Meta. photo: yellowHEAD/Meta

"We are delighted that we were chosen by Meta to lead this project with them," said Lee Spungin, VP of Strategic Partnerships at yellowHEAD, who is leading the collaboration. "As a company that specializes in digital marketing and has worked for many years with Meta's media platform, we are confident that we can help guide these startups and companies to incredible achievements."

The startup companies that join the hub come from diverse verticals in both the Consumer Tech and B2B sectors. These verticals include diverse startups in Commerce, Digital Health, Fintech, and more and the companies hope to see more AR and VR startups join the initiative as Facebook transitions to Meta and pivots its emphasis on the metaverse.

"The metaverse is the next step in the evolution of where the technology is heading," explained Gal Bar, Founder and CEO of yellowHEAD in an exclusive comment to CTech. "The Startup Hub of Meta and yellowHEAD allows companies to learn about the platform, get the support and skills needed to become part of the revolution, and become leaders in their field. As part of Meta's new vision, we expect to see more and more companies investing in AR and aligning with the new industry standards. Companies will move from a Facebook strategy to a Meta strategy, and we'll see this shift primarily with startups that are building their approach in line with this new vision."

Speaking with CTech, Nitzan Evron, Head of Israel Domestic Market & Agencies at Meta, has called the partnership "unique" due to the fact that Meta and yellowHEAD can provide a one-stop-shop for everything that startups need at the Meta Startup Hub. "Meta's extensive activities in Israel include training programs designed to support Israeli startups and provide the tools they need to accelerate sales growth and expand into new markets," she added. "We are looking forward to working with such an innovative agency like yellowHEAD, which complements what startups need to succeed - from UA media expertise to creative and technical support."

yellowHEAD was founded in 2013 and helps companies deliver high ROI for campaigns across paid and organic channels, working with companies like Tinder and Wix. It has a team of 130 marketing specialists and has headquarters in Israel with offices in the U.S and Europe.