Opinion
A step toward human-centric health and wellbeing
To achieve human-centric health and wellbeing, individuals should have more control over their data, argues Kineret Muller
My husband is training for the Eilat marathon and wears a smartwatch that measures his pace, heartbeat, and location. It's connected to an app on his smartphone that gathers and analyzes all his wellness data so that he can assess his personal status and adjust his running pace, schedule, and monitor his diet all in an effort to optimize his run.

Israel's existing healthcare digital transformation enables quicker adaptation of leading technologies, like telehealth, which gives the freedom to monitor our health or get medical advice remotely – available 24/7 from home, work, or while running errands.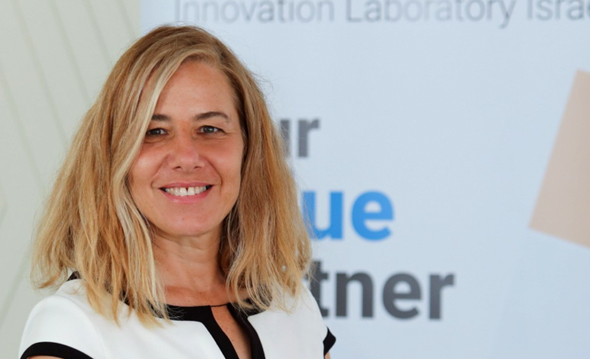 Kineret Muller, Director of Business Development of NTT Innovation Laboratory Israel. Photo: PR

Throughout the world, the digital healthcare systems vary, from installing electronic health records (EHR) systems and disruptive technologies such as artificial intelligence (AI).

This can create obstacles to convenient access to care. It may negatively impact the ability to help people living in remote areas, the elderly, and chronically ill patients take charge of their health outcomes. The Covid-19 pandemic has been an accelerator of shifting consumer preferences and care-delivery innovation.

Building trust

Health systems considering digital capabilities as a path to transform their relationship with consumers will encounter bumps along the way, from discovering the optimal human-centric approach, choosing the right technology partners, to securing the data collection and creating loyalty and trust among individuals.

NTT recently published a whitepaper on how to rebuild trust and confidence around a digital lifestyle, which is a critical first step to healthcare digital transformation.

It starts with using data for good:
Moving from an approach built on "data from you" to one focused on "data for you" while providing new data security levels.
Ensuring the health and wellbeing of all systems with transparency and user-friendliness.
Creating digital trust across governments, businesses, healthcare providers, schools and other institutions.

We are constantly giving up our data. Every time you visit a new website, information about your locations is shared, and that's even before you hand over your email address. Similarly, the growing digitization in healthcare means fitness trackers and other apps are collecting data.

To achieve human-centric health and wellbeing, individuals should have more control over their data. We can design services, systems, and applications that create trust, transparency, privacy, and user-friendliness.

Creating trust by design

Trust by design means embedding trust into services and apps from scratch, not as additional and reactive layers. This approach gives total control to end-users, who provide and revoke rights to different applications and services based on their needs and preferences.

With individuals parting with and essentially losing control over their data, the current situation is untenable if our goal is to achieve a health and wellbeing model that focuses on humans first and foremost.

We are working to address the fundamental requirements, implementing "data for you" instead of "data from you," ensuring the health and wellbeing of systems, and creating digital trust throughout the ecosystem will help us get there.

By taking a consumer-centered approach—designing processes and experiences from a consumer's perspective, telehealth technology can lead a path to convenient, personalized, proactive healthcare, empowering everyone to self-care.

Kineret Muller serves as the Director of Business Development of NTT Innovation Laboratory Israel, whose mission is to leverage Israel's cutting-edge technology to achieve the goal of promoting digital transformation, including advanced AI-based cybersecurity, data analysis, anonymization, and remote patient care.