Looking for a job in high-tech? Better have experience
A study shows that despite the cry over staff shortage, only 10% of positions are for employees with no experience
For about a decade, there has been an ongoing discussion about the shortage of high-tech employees and yet, the search for a solution remains ongoing. A new study from the Ministry of Economy's labor division reveals that there is no shortage of people interested in working in the field or in vocational training that will enable them to do so. However, the findings show that 90% of the high-tech sector's demand is for managerial positions, and for positions that require three years of experience or more. Only 10% of the positions are intended for inexperienced "juniors". This implies that only the companies themselves can meet the demand for experienced people through the absorption of new employees and their training.

In 2020, there were 360,000 high-tech workers in Israel, which constitutes 10.3% of all those employed in the local economy, the highest rate in the world (Ireland is second and Slovenia third). The average wage in high-tech in 2020 was NIS 24,900 (about $7,900) per month, compared to NIS 11,500 (about $3,600) overall.

The tech industry's employee shortage is estimated at 15,000 workers. This causes wages to spike, fierce competition for employees, and outsourcing to other countries such as India and Ukraine. At the same time, efforts are being made to integrate new employees from underrepresented populations, such as Arabs and ultra-Orthodox, but they are progressing slowly.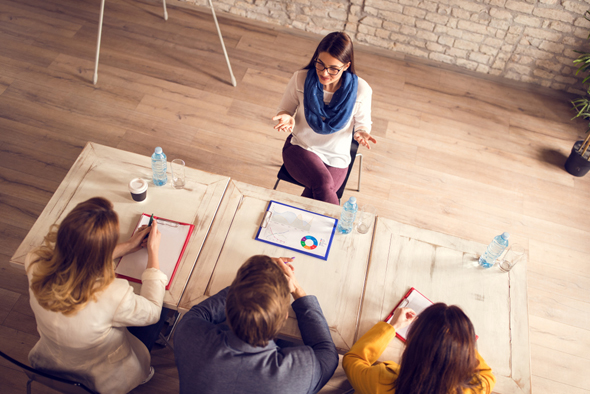 only 10% of employees are employed in positions characterized by between no experience to three years of experience. Photo: Shutterstock.

The study, which examined the demand for high-tech staff by occupation, was conducted by the head of innovation, research, and high-tech employment in the labor division of the Ministry of Economy, Roee Levanon, in collaboration with the division's strategy and research department. The study is based on administrative data of 100,000 employees from 260 companies in the industry. Levanon says the goal was to create an employment discussion that would address specific occupations and not the industry as a whole.

There are employees but managers are needed

Levanon found 833 high-tech positions, of which he was able to address 504. Levanon divided them into three major types of positions: managerial - 22.5%; professional - which include broad responsibility and usually require extensive training - 63%; and operational positions that include limited responsibility - 14.5%. "As time goes on, roles that do not require discretion are automated," he noted. For example, people on production lines, software testing, technical support, and more.

Levanon also classified high-tech occupations according to the experience they required. He found that only 10% of employees are employed in positions characterized by between no experience to three years of experience. 61.5% are employed in positions characterized by five years of experience or more, or in management positions that require significant experience. Another 28.5% are employed in positions requiring between three to five years of experience.

When going by field of occupation and not by jobs, it appears that out of the 504 occupations in high-tech, only 63, which is 12.5%, are characterized as "junior" positions (beginner workers with 0-3 years of experience). Meanwhile, 87.5% (441 occupations) require more than three years of experience or are managerial positions.

Levanon went on to create a demand index for jobs. The index was composed of three components that were given equal weight: the level of wages in the various positions, the increase in wages in recent years, and the increase in employment in recent years.

Some 44% of the occupations intended for juniors are in the bottom quintile of demand. These are 27 professions out of 62. Only 8% of high-demand positions (the top quintile) are for juniors. When dividing the data into professional and operational positions, it appears that 61% of the operational positions characterized by the employment of juniors are located in the lower demand quintile, as well as 36% of the professional positions.

The study states that "the high demand in high-tech is mainly for management positions, both lower and top roles, such as senior executives in R&D departments, project managers and product managers. Followed by people with a professional role that requires problem-solving and top skills such as cyber researchers and data people."

The most sought-after profession today is DevOps, the engineers who connect the development to the actual product and essentially make sure everything works without bugs. The second profession in demand is Backend, the developers of the core of the product.

Software companies hire more juniors

"There is a junior bottleneck," Levanon said, "and not everyone who undergoes professional training will be absorbed into the high-tech industry because it needs manpower." He explained that the problem is that the companies do not want to allocate senior engineers, with high salaries, to accompany and train juniors instead of doing the actual job they are paid for.

The head of the employment and diversity administration in the Ministry of Economy's labor division, Yulia Eitan, said that "the study raises questions about whether the high-tech sector is really in need of everything and its ability to absorb juniors." According to her, the solution should be through the training of workers from populations whose representation in high-tech today is relatively low, such as women, ultra-Orthodox, and Arabs. "People with disabilities also have very good potential for high-tech," Eitan said, adding that the solution cannot simply be bringing "more and more competing experts from abroad. The solution should be from within the realms of creating opportunities for juniors and not creating competition for them."

There is no data showing how many university and professional courses graduates in high-tech fields are left without a job because of a lack of experience, but the labor division is working on that. The number of undergraduates in high-tech professions increased by 50% from 4,100 in 2010 to 6,100 in 2019, while a 2020 report from the Innovation Authority stated that: "While the number of high-tech students has increased impressively in recent years, many companies in the industry are still struggling to absorb juniors."

The Authority's 2020 Human Capital Report showed that the Covid crisis had a major impact on the employment status of juniors, with companies highly affected by the crisis reporting that junior hires went down by 24%. Meanwhile, companies who were positively affected by the coronavirus crisis showed a 37% increase.

It is worth pointing out that juniors account for around 20% of the workforce in internet and software companies, while veteran companies from more traditional sectors such as mobile and telecom employ 7% juniors and industrial companies only 4%.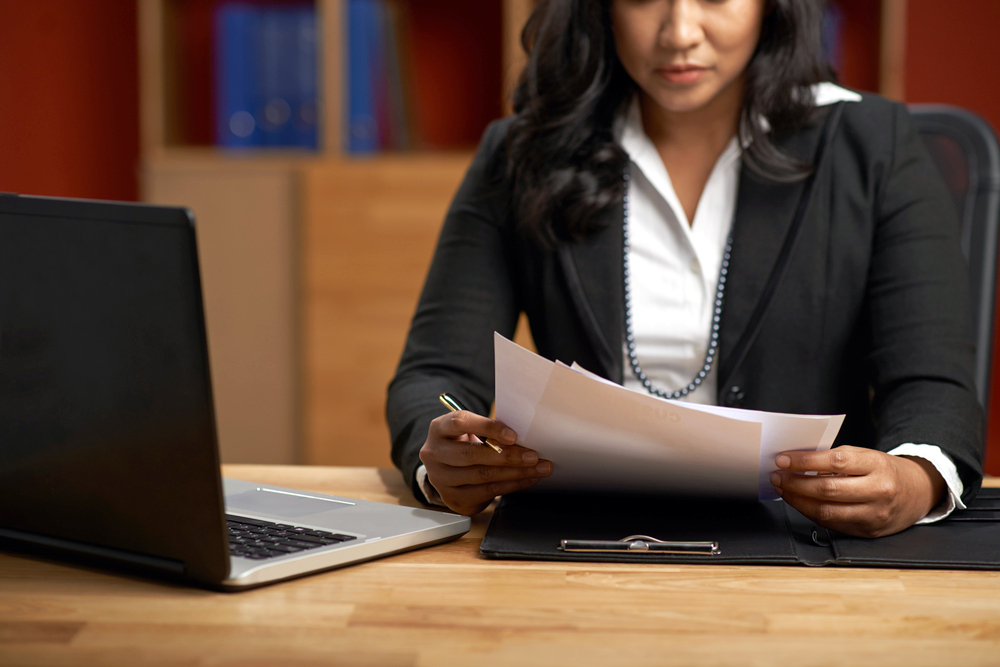 The most employer sought-after operational junior roles include administrative coordinator, quality auditor (QS), and human resources manager. Photo: Shutterstock

The problem is especially acute among Arab graduates in the high-tech field, who suffer from a lack of experience, a lack of connections, and the fact that they usually come from the periphery while most jobs are in the center of the country.

High demand for marketing staff

The study separates the most and least sought-after professions in high-tech. The most popular junior positions are in R&D. Of the ten most employer sought-after professional positions intended for the inexperienced, eight are research and development positions and nine are engineering positions. This undoubtedly indicates the importance of academic training in entering the high-tech world.

The most employer sought-after operational junior roles include administrative coordinator, quality auditor (QS), and human resources manager. The three positions with the lowest demand are, in descending order: sales coordinator, clerk, and warehouse employee.

Marketing is in high demand as well. Internet and digital marketing, as well as information analysis, are popular. Marketing communication and product management are less so but are still in demand.

On the other hand, there is a low demand for jobs in the areas of service and support centers, while field service, technical support, and training jobs are slightly more popular but are still in relatively low demand.