Roadshow 2021
"Investors were our advisors, mentors, and psychologists"
Verbit founder and CEO Tom Livne spoke at Calcalist's Roadshow event about the advantages and challenges of working with investors. "They have invested in many companies and can be partners in success"
"Investors want to fall in love. They want to say 'I'm betting my career on this start-up.' They want to know that if they will invest they will succeed in their job, which is why I, as an entrepreneur, need to think about how to convince the investor I can build a successful company and generate a significant return,", said Tom Livne, founder and CEO of Verbit at Monday's Calcalist and Poalim Hi-Tech's Roadshow event.

Verbit has raised over half a billion dollars in total, which brought Livne to open his remarks with the pros and cons of working with investors. "In terms of advantages, they have their network and they can help you recruit employees and provide fuel for growth. Another advantage is the experience they have in building companies - they have invested in many companies and can be partners in success. In terms of disadvantages in raising money from investors, first, they are committed to an exit. Investors invest in order to make money," he said.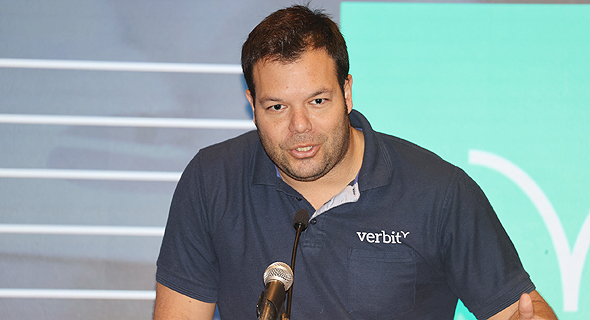 Verbit founder and CEO Tom Livne. Photo: Yariv Katz

Livne noted that the aspects that are important to entrepreneurs when choosing an investor are credibility, network, and the management of expectations. "It's important to see 'receipts', investment history, that it is a real fund that understands your field and not a body that you have never heard of." Further, it is important to see that the investors have a significant network of connections and the ability to bring about the next round of investment, which depends on their track record and their brand.

Managing expectations, Livne said, is very important because in funds of over one billion dollars it is necessary to provide a very significant return. "It is important to find out what the expectations are - if we sell for $20-30 million, will you be satisfied? Also, your autonomy as founders and CEOs is very important. Just because they invest money does not mean they are going to run the company. It is your company. There may be different opinions, but what is best for the company should be discussed."

"I highly recommend recruiting from local investors. It is very important to utilize them in the beginning. In terms of knowledge and familiarity with the industry - if you are a B2B company do not go to an investor who specializes in consumer products, go to someone who has the knowledge to help you, because, at the end of the day, he is the partner. He will be on your board, and you need to know you get along," he said.

Another question to ask investors, according to Livne, is "how can you help me raise the next round." Explaining how investors sometimes operate, Livne said: "Investors are all friends, and can call a partner in another fund. In the very early stages, the management and staff are very important, and investors have a network that can help you with recruiting executives. Additionally, in terms of critical sales, investors can introduce you to potential clients. As far as I am concerned, the investors were our advisors, mentors, and psychologists in the difficult moments. In terms of an exit, the investors have sold quite a few companies and we have not yet, so they can help in this matter as well."

Regarding obtaining additional investments, Livne said that the chances of success are much greater if a fund that has already invested in your company will actively try and recruit another fund, rather than writing a cold email. "Think there is a girl walking down the street and you want to hit on her. If you just approach her there is a chance, but it is low, however, if her best friend tells her she should go out with you, the chance is much higher," he said.

The biggest mistake entrepreneurs make when turning to investors, Livne added, is first and foremost, not controlling the story, and the market. "If there is an investor you want to reach who knows your world and you do not have a firm grasp on the material, it harms the investor's interest," he said. Another mistake is to know everything. "It is important for investors to see entrepreneurs who are open to learning and are not know-it-alls. If I look at how I was five years ago, I have learned a lot. I was open to listening and learning," he said.

Other mistakes are being negative, "entrepreneurs must be optimistic and positive," he said, and being very focused on the valuation.

Regarding the things that will make investors move forward with the investment, Livne said that the most important thing is FOMO, as well as momentum - what is the growth rate, and in addition, are there past investors who are participating again, if not, than why.