Games-focused fund vgames raises $141 million
Since the launch of vgames by Eitan Reisel in March 2020, the fund has invested in 21 companies globally, making it one of the most active game funds in the world
vgames, the games-focused investment fund led by Eitan Reisel, announced on Monday that it has raised $141 million for its second fund.
"After the rapid deployment of our first fund, we are now more confident and ready to double down on our investments in Israel and abroad," said Eitan Reisel, Founder and Managing Partner of vgames.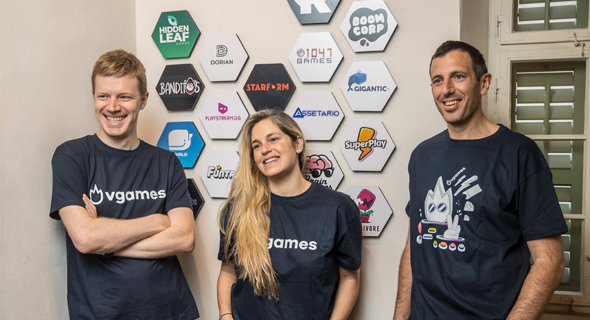 vgames team. Photo: Courtesy
Since the launch of vgames back in March 2020, the fund has invested in 21 companies globally, making it one of the most active game funds in the world. Notable investments include 1047, Candivore, SuperPlay, MPL, among others.
The vgames investment team includes Daniel Mironov, principal and game expert, and founder Reisel. The fund is stage agnostic, investing in the very early days of the company all the way to A and growth rounds.
vgames is the only Israeli fund that is focused on games. The fund has invested in 10 Israeli companies over the past year, investing over $200 million directly and indirectly in the local industry over the past 18 months.
"There is nothing that makes me happier than supporting the local industry," said Reisel. "Since the day I founded the fund I have said that it is a privilege to be able to give back. There are huge gaming companies here and it is great fun to support the next generation. Israel is already on the gaming map and we will continue to support and grow new companies, new categories of games, and a wider variety of content.
"We are building an ecosystem, joining forces with other investors, and bringing in new investors," added Reisel. "Even though this will give us more competition it only makes me happy that there are more players building the ecosystem."