20-Minute Leaders
"I can't see a CFO being successful without understanding the mission and vision."
While the role of CFO may seem mysterious to many entrepreneurs, Morphisec's Ron Reinfeld says a key part of the job is creating a realistic plan and enabling the company to reach it.
While the role of CFO may seem mysterious to many entrepreneurs, Ron Reinfeld says a key part of the job is creating a realistic plan and enabling the company to reach it. He is currently the CFO of Morphisec and has been CFO and VP of finance elsewhere. Reinfeld says he sees the CFO's office as a place where other executives can have open discussions about what's going on and where the company wants to go. Then the CFO can partner with them to achieve the goals. One crucial lesson he's learned is to have those honest talks and deal with conflict before it goes too far. Reinfeld explains that people and relationships are important to the job, even if the perception is that it's all about numbers. He also advises that being passionate about the company's product, mission, and vision is key to being a successful CFO.

Click Here For More 20MinuteLeaders

As an engineer and product guy myself, I'm really scared of CFOs. What is the chief financial officer position in a company?

It's a great question. It's not known to everyone what exactly we're doing in the dark room that all of the Excels and data is coming out of.

At the end of the day, for the management and for the board, it's that person who provides you what the numbers are telling you. If you're a CEO, it's the place where you can come and say the truth. No one will be frustrated. We can fix everything.

CFOs are always on top of the runway, making sure that the company gets to the next financing round in the best shape possible and if needed finds financial solutions to get there

Great entrepreneurs know where they want to be. They know where the dots are. The CFO is there to create a plan out of it, a reality check and real plan that you can monitor. We are here to see and make sure that we invest in our dream, that we have a clear runway, and to make sure that all of the efforts and resources are going to the right place.

On the scale between being very realistic and in the present versus being very bold, visionary, and futuristic, where does the CFO lie?

When you work with a strong team and you're there to orchestrate and make sure the story is cohesive and aligns with the numbers, then this is the point that is able to make the legwork for the CFO and the management team align together and come prepared to the CEO and make their argument clear. Because when you show it and you support it with data, then the decisions are easier.

We are all here to make fast decisions. Even if we go wrong, that's okay. We fix it fast, and we do something different. But we need to open our ears and our eyes and just face reality.

In many cases, the CFO is getting tasks that no one else wants to do. That's a part of what you do. They can be around administration, processes, or creating the operating plan.We make sure the company is doing business diligently.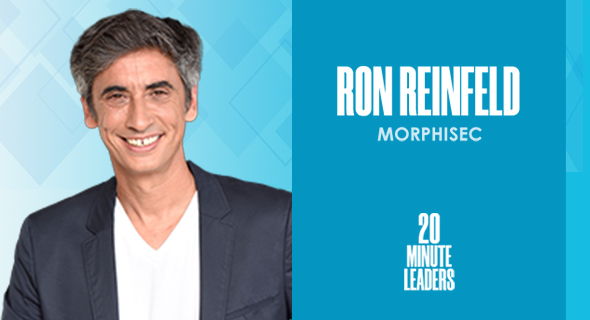 Ron Reinfeld, CFO of Morphisec. Photo: Iddo Lavie
What was the experience of being CFO at different companies like on a personal level?
The most important thing is the people and getting to a good relationship with the management team. That's the core thing. It's making sure that they know that even though you sometimes present numbers that are not totally aligned with the story that we want to tell, they know that we can work on a plan together to align it and make us as a team stronger.
I've been in multiple companies. Some of them, I was there for the first PO that they ever got. We got to companies that were crossing the tens of millions. There is so much to do on the backend of a company.
I used to play water polo in the Israeli cadet team. There are two things that I think I took from that experience. The first one is to work hard. Put your head in the water and just keep on swimming. The second thing is not to avoid the conflict. Discuss it and solve it before it gets to a place that it's hard to recover.
Sometimes as the CMO or CRO, you know what you want to achieve, but you are saying, "I can't justify it with the numbers." It's up to me to make sure that you know that I'm your partner. I'm not here to make you feel bad or embarrassed. I always take the calls beforehand. I never surprise an executive in a meeting. We will come together to that meeting, and we will create the assurance that our CEO and our investors want us to create.
How attached does a CFO need to be to the mission or vision of the company on a product level in order to be successful?
A hundred percent. If I can't explain what I'm doing as a company, then it's very hard for me to understand what is going on. I'm pushing my teams to be close to the field, to be close to the product.
I think that the CFO is a big enabler of things in the company. I can't see a CFO being successful without understanding the mission and vision. At the end of the day, it's all aligned to one place. Being a part of all of it makes a huge difference. I think I was more successful in companies where I was very aligned and I knew exactly where we're heading. That allows me to create the right plan to get there.
What does a CFO do in the day-to-day?
There are multiple layers. At the end of the day, we need to run the company's runway. We need to make sure that we are getting to the next financing round in the best shape that we can. We need to make sure that the people understand that the budget is a derivative of the operating plan. We need to help create that plan in a way that we all have checks and balances.
The CFO is not the one who's going through Expensify and making sure that the numbers are correct. We are in a very interesting triangle between founder, investors, and CFO. We are not as much dreamers as the founders are. We are not technical. But we are able to share the exact location of where the company is at.
There are many tactical things that we are doing: tax reports, financial statements, commissions. There is a difference between CFOs. Personally, I like operations. I'm running the RevOps organization. I think it helps me get to a better planning capability. Of course, we're always investigating future financing options and trying to offload many things from the CEO.
How were you successful in forming this intimate relationship with the leadership team, so that everybody feels like you are a part of this big ship? You're not just this realist guy who is here to block.
I think that journey takes around three to five months until you're able to get to that position and my peers understand that whatever needs to be done, we will make it happen. The people in the field, like the CRO, CMO, and CTO, have so many things to take care of. We are CPAs, so by definition, we think in a structured way. So we can take care of that while you make sure we get to the end result that we want to get.
I think it takes a lot of back and forth. I think numbers don't lie and CFOs don't lie. The minute that you understand that the person in front of you will be there for you on a personal level as well, I think it's a real partnership. I think that a strong CFO will always have your back. If there's an issue, let's make sure that the next time it's done correctly.
I'm always sharing my personal story, where I failed, what I want to achieve, how I conduct my discussions. I need to make sure that there is the right alignment between us. Because otherwise, I won't be able to enable the things that I want to enable.
What do you enjoy most about your daily work?
The biggest joy for me is being able to identify that specific point that we are getting off track or that we are accelerating more than we planned and making sure that you are there when it happens. I think it's one of the most exciting things. For me, the entire tech experience is amazing. I love the roller coaster in it.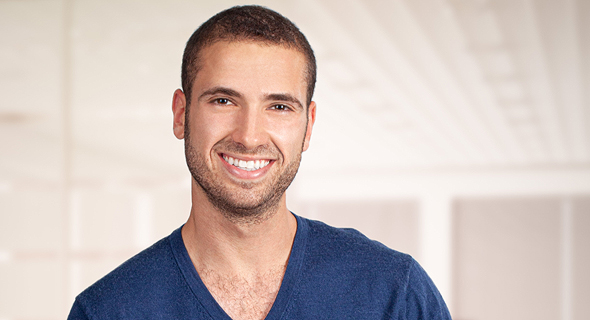 Michael Matias. Photo: Courtesy

Michael Matias, Forbes 30 Under 30, is the author of Age is Only an Int: Lessons I Learned as a Young Entrepreneur. He studies Artificial Intelligence at Stanford University, is a Venture Partner at J-Ventures and was an engineer at Hippo Insurance. Matias previously served as an officer in the 8200 unit. 20MinuteLeaders is a tech entrepreneurship interview series featuring one-on-one interviews with fascinating founders, innovators and thought leaders sharing their journeys and experiences.

Contributing editors: Michael Matias, Megan Ryan