Opinion
5 main factors that must be considered when choosing a UAE free zone
"The importance of choosing the right free zone for your business can look intimidating at first, but this decision can have a huge impact on the growth and success of your business," writes Nitzan Ben-nun, a Tech and System senior associate at Herzog Strategic
The Abraham Accords created a rare opportunity for Israeli companies to enter into one of the fastest growing markets in the world, offering a unique eco-system that enables any business to thrive. These free zones exist across Dubai, Abu Dhabi, Sharjah, Fujairah, Ajman, Ras al-Khaimah and Umm al-Quwain. And are broadly categorized as seaport free zones, airport free zones, and mainland free zones.
Some of the main opportunities for business expansion stem from the multitude of free zones in the region offering 0% corporate and personal tax or exemptions on trade and currency restrictions, including unparalleled regulatory benefits for businesses and organizations of various sizes, stages and verticals.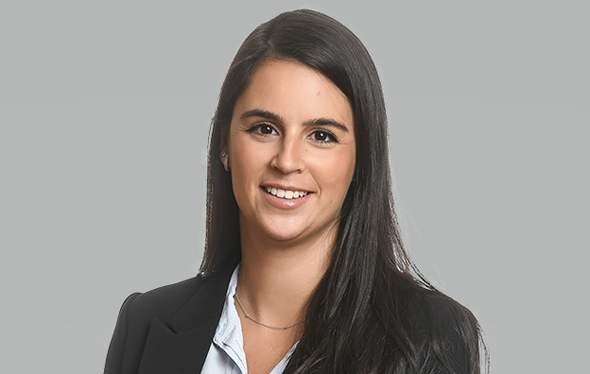 Nitzan Ben-nun. Photo: Idan Gross
However, with over 40 free zones in the UAE, it can be challenging to identify the right free zone for your business. In this article, we will shed light on five main factors that must be considered when choosing the free zone for you:
Industry-Specific Free Zone Vs General Purpose Zones
Industry-specific free zones are focused on designated business categories, such as financial services, healthcare, media and creative or general trading, etc.
And the advantages include things such as: 1. Creation of synergy, as companies from similar industries are incentivized to work in collaboration, liaise with and outsource projects. 2. Building company reputation from branding and marketing benefits arising from being a member of the free zone. 3. Exclusive access to trade shows created by free zone authorities, including conferences, networking events and other activities that promote business growth.
If your business branches beyond a specific niche and requires a generalist approach, you can choose the general-purpose zones, but it's imperative to consider and compare the benefits provided by each type.
Location, Location, Location
Location has a major impact on the characteristics of each free zone, starting from the presence of stakeholders, such as potential investors and pre-existing businesses in the region. Another major impact is the infrastructure, as certain free zones will focus on offering access to target markets (i.e. Asian or African specific), based on connectivity through land, sea and air. This is especially important for businesses that rely on imports and exports. Other factors can include the distance to relevant stock exchanges for traded companies or strategic transportation routes.
Facilities
The type of facilities offered by each free zone is starkly different. For instance, manufacturing companies might require large warehouses, production facilities and accommodation for employees, while start-ups may require cost-effective office spaces.
This is important to note as some free zones demand a physical office space in order to set up business, while others do not.
Licensing
Obtaining a license can involve a series of complex stages, and it's advisable to engage with specialized consultants who know how to navigate through the system efficiently.
Each free zone provides a detailed list of rules and available licenses based on accepted business activities. The more activities you choose, the more a license will cost, and in some cases two or more business licenses will be required by the same company.
Fees and Expenses
Different free zones require a minimum share capital payment for licensing, in addition to resident visa charges - depending on the number of employees, physical office space and other considerations.
This means you will have to know in advance all the required expenses of a particular free zone for your business activity, taking into consideration the economic benefits and incentives included when expanding operations.
So, What Now?
The importance of choosing the right free zone for your business can look intimidating at first, especially given the many decisions involved in the process. But, this decision can have a huge impact on the growth and success of your business.
Nitzan Ben-nun is a Tech and System senior associate at Herzog Strategic