Mobileye CEO Shashua escapes helicopter crash with light wounds
The serial tech entrepreneur was treated for his wounds at Herzliya Airport after refusing to go to hospital following the helicopter's crash landing
One of Israel's most prominent tech entrepreneurs, Mobileye co-founder and CEO Amnon Shashua, suffered light wounds after the helicopter he was flying crashed on Sunday. The 61-year-old was flying the helicopter himself in what was just his second solo flight as part of his studies to receive his license. He was forced to make a crash landing in the Sharon region in central Israel while practicing landings. Shashua, who has an airplane pilot license, was taken in another helicopter to Herzliya Airport where he received treatment for his light wounds. He refused to be taken to hospital.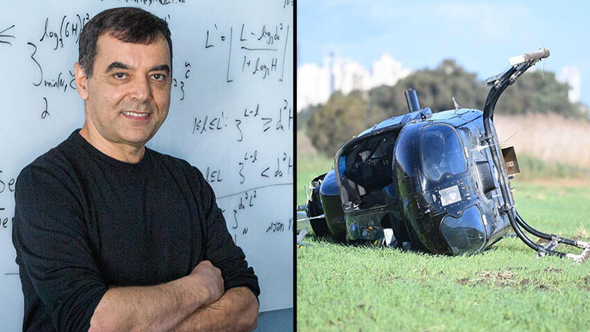 Amnon Shashua. Photo: Yair Sagi and Alex Kolomoysky

Shashua founded Mobileye in 1999 and took the company public at a $5.8 billion valuation in 2014. Intel acquired Mobileye for over $15 billion four years ago and it was announced earlier this month that it plans to take the self-driving-car unit public in the United States in mid-2022, a deal which could value the Israeli unit at more than $50 billion.

Shashua is also the majority shareholder of Israel's First Digital Bank and OrCam, among several other companies.