Israeli climate-tech companies raise $2.2 billion in 2021, 57% higher than 2020 record
The four highest funding rounds each came in different fields, with Future Meat raising $347 million, Wiliot raising $200 million, UBQ Materials raising $170 million, and VIA raising $130 million
Israeli climate-tech companies raised $2.2 billion in 2021, 57% higher than the previous 2020 record, a report by Israeli non-profit PLANETech has revealed.

The four highest funding rounds each came in different fields, with Future Meat raising $347 million for the development of sustainable cultivated meat technology, Wiliot raising $200 million to improve supply chain footprint via battery-free sensors, UBQ Materials raising $170 million to convert waste to climate positive thermoplastic, and VIA raising $130 million to promote an advanced digital platform for shared transportation.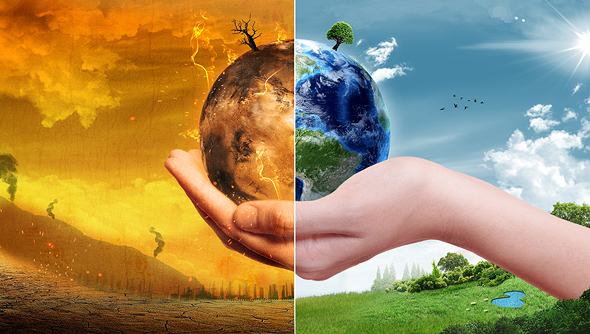 Climate-tech. Photo: Shutterstock

In the past year, climate-tech has become one of the fastest growing and most promising fields in the high-tech industry. According to PwC, capital raising for global climate-tech companies reached a peak of $87.5 billion over 12 months (June 2020-June 2021), an increase of 210% from the previous year. Earlier this year, a first report of its kind was published by PLANETech and the Israel Innovation Authority, mapping 1,200 climate companies, 637 of them being startups that are developing climate technologies.

Israeli climate tech has been making plenty of headlines since the climate conference in Glasgow, at which Prime Minister Naftali Bennett declared that Israel would become the climate innovation nation. "In addition to the two investments in Future Meat and UBQ Materials last month, SolarEdge has become the first Israeli company to enter the S&P 500 index and Tomorrow.io is going public on Nasdaq at a $1.2 billion valuation", said Uriel Klar, Director of PLANETech.

The climate-tech field is receiving worldwide attention from senior figures in the tech and investment worlds. Bill Gates recently shared that he estimates climate-tech will build about 10 giant companies the size of Google and Amazon, and Blackrock CEO, Larry Fink, predicted that the next 1,000 unicorns would come from the climate-tech field.

PLANETech is a nonprofit innovation community for climate change technologies - a joint venture of the Israel Innovation Institute, led by Dr. Jonathan Menuhin, and Consensus Business Group, led by Vincent Tchenguiz.