JFrog: "Companies that won't adopt cybersecurity defense won't stay in business"
Moran Ashkenazi joined CTech to share how JFrog's new cybersecurity measures will be inherent to every company one day
As cyberattacks hit record numbers, companies are quickly learning that having protections in place is not just desirable, but essential if the company expects to survive the onslaught of breeches. For JFrog, which helps teams control, manage, and monitor global artifacts via repository and distribution platforms, it's a commitment that they take seriously.

"What I'm doing in JFrog has two hats: first, I am taking care of the company and making sure that our organization is safe," explained Moran Ashkenazi, its VP Security Engineering, CSO. "On the other hand, it's product security and making sure that our product is secure." Ashkenazi joined JFrog from Playtika after speaking to its co-founder Yoav Landman and realizing that the company believes that security is an inherent part of the lifecycle of developed products and softwares.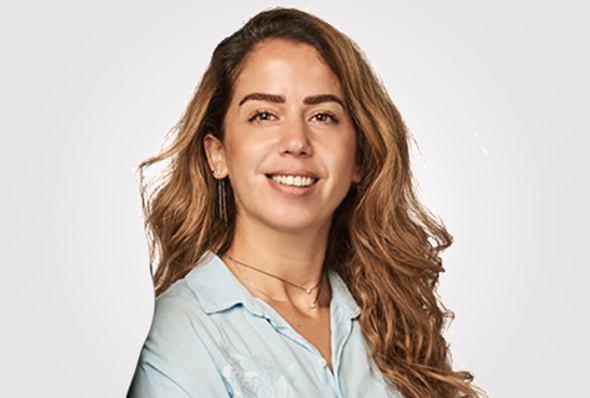 Moran Ashkenazi, JFrog's VP Security Engineering, CSO. Photo: Liron Saar and Omri Dadon

JFrog's role online is to provide a platform that helps software companies deliver their app updates safely, without risk of attack or cyber breeches. While companies move from servers to the cloud, they can use the help of companies like JFrog for safety, but mustn't rely on them solely if they expect to remain safe from threat actors seeking to exploit cloud services. In December 2021, various companies were hit by cyberattacks after running a vulnerable version of Log4j, a common package in Java used by 90% of companies.

"Within one vulnerability you can control the world - think about how powerful that is," Ashkenazi continued. "I don't need to go and find a hole in JFrog software. I can find a hole in Java and everyone will be penetrated. This is something very powerful, so I think an organisation needs to adopt software that will help secure their platform."

It can become frustrating for companies who may not fully realise the threats online to suddenly consider cybersecurity measures. Even enterprises that are not conventionally in the online world have seen a shift to the digital world in the last two years and need to rethink their practises online. According to a study from Norton, 44% feel more at risk from cybercrime than they did before the Covid-19 pandemic, and 63% of consumers worry about their data being stolen. As we move more online, there are more ways to be hacked and therefore more reasons for companies to stay ahead of the game.

"Companies that won't adopt cybersecurity defense won't stay in business," she warned. "They will get hacked and shut down - there won't be other options."

JFrog, which was founded in 2008 and has since raised $226.5 million, is now a publicly traded company valued at $4 billion. Its newly formed cybersecurity department is helping the company - and its clients - remain safe online and keep their data and privacy safe from hacks.