Exclusive
Google acquiring cybersecurity startup Siemplify for $500 million
The Israeli company will form the basis for Google's cyber operations in the country and will be part of the tech giant's cloud activity
Google is acquiring Israeli cybersecurity startup Siemplify, Calcalist has learned. The price of the acquisition is estimated to be $500 million and will mark the first time the tech giant is buying an Israeli company active in the cybersecurity sector. Siemplify employs 200 people in Israel, the U.S., and London, who will join Google following the acquisition. Google will use Siemplify to form the basis for its cybersecurity operations in Israel which will be part of the corporation's cloud activity. Siemplify's co-founders will continue at the company.

Google CEO Sundar Pichai promised U.S. President Joe Biden in August 2021 that the company will invest $10 billion in cybersecurity over the next five years. Google's plans include expanding zero-trust programs, helping secure the software supply chain, and enhancing open-source security. The company pledged to train 100,000 Americans in fields like IT Support and Data Analytics, learning in-demand skills including data privacy and security. This pledge will include making acquisitions and investments, with Siemplify becoming Google's first such purchase having already invested $50 million in another Israeli cybersecurity company, Cybereason, last year.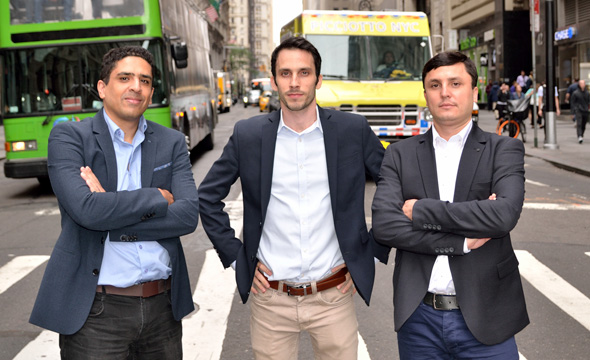 Siemplify founders Alon Cohen (from left), Amos Stern, and Garry Fatakhov. Photo: Siemplify

Siemplify has raised $58 million over four rounds to date, with Israeli VC G20 Ventures the company's largest shareholder. Additional investors include 83North, Jump Capital, and Georgian, which recently also invested in Israeli cybersecurity startup Noname Security.

Siemplify was founded in 2015 by Amos Stern (CEO), Alon Cohen (CTO), and Garry Fatakhov (COO). Stern previously served in the IDF's Intelligence Corps where he headed a cyber unit before moving on to work for Elbit Systems, where he met his co-founders.

Siemplify's Security Operations Platform is designed to be "the operating system" of the SOC (security operations center). Unlike other SOAR (security orchestration, automation, and response) platforms which focus mostly on playbook building and automation, Siemplify was designed to manage the entire security operations function from end to end. The company's platform will be integrated into Google's cloud systems.

Siemplify's dynamic modeling approach to fielding alerts results in a significant reduction in the number of cases that a SOC team must process, as well as add important context that might otherwise be missed. Analysts can prioritize potentially overlooked threats, allowing them to investigate, as one, alerts that might have been received from separate security sensors but are part of the same threat.

Google's biggest acquisition in Israel to date was the $1.1 billion deal for Waze in 2016. In 2019, Google Cloud acquired Israeli companies Elastifile for $200 million and Aluma for $100 million.