Interview
"The Metaverse can revolutionize education, employment"
Nvidia's Richard Kerris is certain the Metaverse will reach every aspect of our lives. "There is potential for hundreds of billions of dollars."
Richard Kerris, the person in charge of the Metaverse field, the parallel virtual world, at the chip giant Nvidia. Do you not feel that this is just a new buzzword and that the world is not really ready for the technology, amazing as it may be?
"No. The Metaverse is already here. We believe that just like the Internet, almost every sector or industry will find benefits in using and hosting virtual worlds. About 700 companies (including BMW, Volvo, Lockheed Martin, Ericsson, and more) are already using our Omniverse platform to create a Metaverse, alongside 80,000 independent developers with our goal of reaching 40 million developers worldwide."
Is the parallel virtual world really that attractive?
"The Metaverse is an analogy of the Internet, but this is the place to point out that this is not an invention of Nvidia, and that we do not produce the Metaverse ourselves. We leave that to others."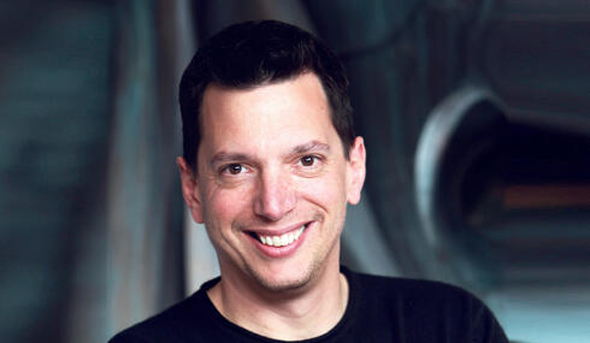 Richard Kerris, vice president, Omniverse Platform development at Nvidia

So what does your platform actually do?

"Omniverse is actually the platform on which the Metaverse runs, or at least one of the platforms. Everyone wants a Metaverse nowadays, but what is it? Simply put, it is a description of virtual worlds. Just like the universe is a description of the stars that make up the solar system. Some of these virtual worlds can be used socially, for entertainment, for work, for collaborations between people. But what matters is that these worlds maintain consistency in the way they operate. In other words: for every user to be able to function in this environment with other users, the user experience and environment should be the same for everyone. If I 'beam' myself from one world to another, they should contain the same three-dimensional elements, the conditions under which I operate should be the same for everyone. It is if I go on a website to watch a clip. If a friend of mine goes to watch the same video it should look and be shown to me the same way. The consistency of this piping is essential."

So the Omniverse is a kind of plumbing system?

"The plumbing is a USD standard. The system was developed by Pixar. It is used to describe the virtual elements that work together within the Metaverse. It is a kind of equivalent to HTML, the programming language that forms the basis of websites."

This language was developed in the late 1980s by Tim Berners-Lee, then a physicist at CERN who was looking for a way to share information with his colleagues.

"He characterized and wrote the language and it has become the main means of describing the display of sites on the web. For example, if you see an image in a particular place on the site you are browsing, it is because it is fixed by a series of instructions and commands in HTML, so even if you browse this site from a different computer, it will still look the same. The USD standard is the equivalent in the virtual worlds."

The idea behind ​​the Metaverse is to allow users to view and experience the same environment together at the same time. Similar to how Fortnite players see their friends the same way they see them on another computer or game console, but Nvidia has more ideas.

Nvidia recently unveiled at a conference its concept of Metaverse technology, according to which its advantage is in helping our real lives. How exactly?

"The company calls it 'digital twin', a one-to-one imitation of reality. For example, to provide a car assembly line worker a learning environment identical to the factory production line. The idea is to allow companies to save on training costs and maintain safety."

"We will create a copy of real-life"

Can you explain how it works exactly?

"When a worker has to work with robots or machines, he has to understand where he can physically go and how he has to operate the machine. In fact, it is also a great means of training robots. Instead of building a real-world robot and then teaching him his tasks through machine learning, it is possible to build virtual simulations of thousands of robots that can practice in non-real environments. Traditionally, a robot is trained by connecting to a computer and running usage scripts that it executes and learns from. But here, it is a robot that can learn in a synthetic world. The main goal of synthetic worlds is to provide a copy of real life in a virtual digital world."

The USD standard used to describe these worlds has been adopted by most major technology companies, from Facebook, Google, and Microsoft to Apple.

"Each company has an idea of ​​how it will implement Metaverse services in the real world. While Facebook is building on its virtual reality glasses platform, Oculus, Microsoft uses HoloLens, augmented reality glasses, which means that the user sees the virtual elements as another layer on top of his real environment. This is currently the preferred approach for most companies."

Kerris also believes that this is the most used version. Apple, for example, is working hard on augmented reality glasses that it is expected to launch in 2023, and Samsung is also working on such glasses in collaboration with Microsoft, and these are expected to arrive in stores in 2024 and are intended for corporate and private use. Google is also involved with the Metaverse, but the company seems to be more focused on enabling the technology to its customers than running it for end-users.

Do you believe Mateverse application within the real world will necessarily be through augmented reality glasses?

"It all depends on the script. For example, if I like to run and I want a friend from the other side of the world to run with me on my track, then augmented reality is more appropriate. But if I am a musician, and as you know musicians like to play together, then virtual reality can connect a lot of musicians from different places to play together."

But what will be the most popular means of experiencing this virtual world?

"I don't think there will be one way, it could be done in a lot of different ways. For example, holograms - three-dimensional virtual figures that can be projected in reality using laser beams - this technology is still awkward but it is evolving. On the other hand, other scenarios like avatars, a graphic user representation in online services or apps are preferable. We have a project called 'Tokyo' that enables the use of all kinds of virtual reality technologies, as well as natural language recognition technologies."

How will all of this help me in my daily life?

"The Metaverse can revolutionize education, for example, if a beloved character serves as the teacher's representation. Our CEO, Jensen Huang, presented at the GTC, our latest artificial intelligence conference, an animated figure representing him in the virtual world. Its size is equivalent to a small doll in reality, and he uses it as his character in the Metaverse. You can chat with this character. Imagine that such a character in the image of Einstein or Newton would teach the children. Virtual worlds allow you a lot of freedom."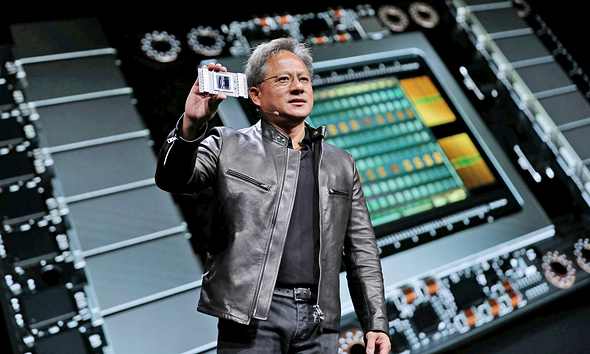 Nvidia CEO, Jensen Huang. Photo: Nvidia
Israel is already interested in the platform
As reality and experience teach us, with every new technology come unexpected risks: from the political and social problems that flood social media platforms like Facebook and Twitter, through the elimination of privacy on Google and Facebook, to cyber threats. What safety precautions will you take to prevent the Metaverse from being abused?
"We do not want to be the ones to define how the Metaverse will be used. We want to provide the doorway to this world. We leave to the users the choice of the lock they will use to protect themselves. Whether you are an organization or a private user, this should be your choice only."
How did you assess the needs or requirements of the market before developing Omniverse, and what is your forecast on other developments in the field?
"We developed Omniverse for our own use five years ago and we believe it has the potential to serve as the technological layer that will enable virtual worlds. We are only at the beginning of the road as far as capitalization, but we estimate there is potential for hundreds of billions of dollars."
Are you looking for new growth engines because of the global chip crisis?
"We have acquired a long-term supply of chips to support our growth next year and beyond. We continue to work off our supply chain to increase supply."
Nvidia has a large R&D center in Israel, but Israeli technology is not really there yet in terms of the Metaverse and the adoption of the idea, right?
"Nvidia has two programs: Nvidia Inception startup program and Nvidia Developer Program which are available in Israel. We are seeing an increase in local adoption of the Omniverse, and we believe that the Israeli ecosystem will be more and more interested in it."