A Day in a Life
The baker helping Nexar build for a future of connected driving
Assaf Lavi is a father of two who loves baking bread, but he is also Infrastructure Team Lead at Nexar, a company he's proud to be part of as it is making a difference in people's lives every day
ID
Name: Assaf Lavi
Position: Infrastructure Team Lead at Nexar
Marital status: Married + 2
Place of residence: Ness Ziona: the city that never sleeps, unless it's dark out.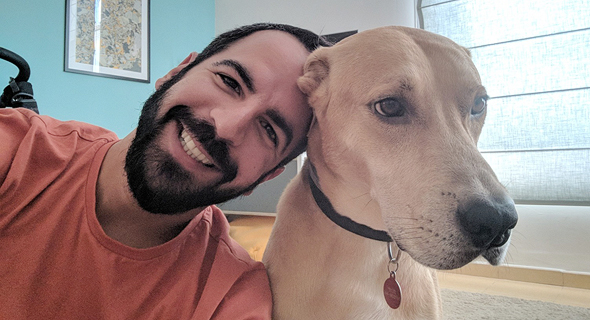 Assaf Lavi. Photo: Courtesy
For a Starter:
What's so special about what your company does? Nexar is a moonshot. We are building fundamental technology for a future of connected driving, but we're also building a lasting business that makes a difference in people's lives every day. That requires dedication and mastery of multiple areas of engineering. This means I get to work alongside world-class professionals, building really cool and innovative stuff in hardware, mobile apps, machine learning, backend services and infrastructure. It's been almost five years since I joined the company, and the pace of innovation just keeps growing.
I trust the people I work with, because empathy and generosity-of-spirit are truly ingrained in the culture. You see that trust reflected in how we air and overcome disagreements, how we plan our work, when we go through hard times personally. You can observe that high trust very clearly on the rare occasion our software systems fail. When that happens people from disparate teams come together and devise a solution. It's very reassuring to know I can lean on my teammates when I need help, and vice versa. At the end of the day, we're all in it together.
Nexar never stops evolving. From top to bottom, there is an inherent openness to changing our structure, processes and culture. Covid-19 highlights how well this team adapts to change. When the pandemic was still brewing, management proactively transitioned everyone to remote work to keep employees safe, and quickly recalibrated company strategy and finances to minimize employee uncertainty. That stability was uplifting during a very tumultuous time. We also started an ongoing open discussion about making remote work warmer and more humane, where every employee was heard and cared for. I've never seen anything like it.
What do you enjoy the most about your work? I relish the opportunity to think deeply about a problem, then design a process to analyze and solve it. For example, I was recently tasked with reducing cloud costs, so I had to dive into our cloud usage data. I found a major opportunity for savings by moving old data into cold storage, but to realize it, I had to write custom code that bundles many small pieces of data into large chunks before archiving. Doing that as a one-off can be trivial, but with the volume and importance of the data at hand, it had to be extremely reliable, efficient and reversible. That proved a worthy challenge, and I'm very proud of the results.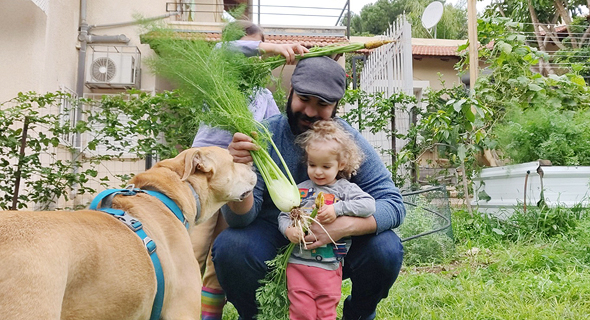 Assaf Lavi. Photo: Courtesy
My Daily Routine
06:30
Wake up, prepare tasks for the day, review the calendar, prepare sandwiches for the kids and help them get ready for school.
If there's bread to bake, this is when I fire up the oven, to get it hot for baking.
07:30
Take the kids to school and after that, savor a cup of coffee with my lady before we start our work days. As at Nexar, we're working in hybrid mode. On days where I work from home, instead of commuting I use the time to work out.
08:00
On the days I do work from the office, this is the time I commute to Tel Aviv, where our offices are. Riding the bus for 30-40 minutes gives me the time to catch up on my reading list and podcasts.
08:40
When I get to the office, I have this coffee making ritual. Later in the day I'm fine pressing a button and grabbing an espresso from the machine, but in the morning I take my time and make it with the Aeropress. The coffee is miles better, and I also get time to savor it while chatting with whoever is in the kitchen. Sometimes I bring some fresh homemade bread I baked that morning, so I use this time to slice it up and invite the early birds to grab a slice while it's still warm.
09:00
I start my work with some routine housekeeping, to warm up for the day ahead: clear out my inbox, catch up on Slack, and line up my own tasks for the day.
10:00
The following hour is dedicated to my teammates. The first 30 minutes are open for anyone to hit me up about anything tactical, so they can come prepared for the daily standup. Otherwise I use this time for code reviews.
10:45
Short zoom check-in with my team, to get everyone aligned on current status and priorities, and give everyone a chance to help each other. I lead day-to-day operations of Nexar's production infrastructure. Nexar deals with massive volumes of data, requiring services to be highly reliable and observable. Our daily challenges can vary from going through a major upgrade in one of our data stores, to preventing issues in advance, which requires smart design and careful planning. We're cultivating a collaborative culture of asynchronous communication and minimizing meetings and distraction.
11:00
Focus time. I do my best to protect this part of the day from meetings and distractions, as it is the time I'm most attentive and productive. I block out two hours on my calendar, completely shut down Slack, and put on my headphones. This is my time to get things done. Sometimes it's actual coding, but more often it is planning my team's future work and whiteboarding designs. I love the chance to take a concept and run with it. For example, when I joined Nexar I noticed there was no infrastructure for streaming data at Nexar, so on my first hackathon, I proposed to build it in. After pitching the idea, I was joined by three brilliant engineers, and in 24 hours we built a demo of a live map, fed by a stream of anonymized location data. The demo did not win the hackathon, but it caught people's attention. We were then asked to put it in production. The live map was shown to potential clients to demonstrate our network, but more importantly, the underlying infrastructure became a cornerstone of our streaming platform to this day. It is so rewarding to watch your ideas realized in the world and driving real change.
13:00
Lunch - time to eat with the team and discuss non-work related stuff.
14:00
Most of the time after lunch is usually taken up by various meetings and calls.
18:00
After hours with my family we usually just goof off, play Nintendo, dance. Sometimes we have friends over for drinks, or fire up the grill and feast.
20:00
After family dinner, baths and story time, we close the day with household chores: dishes, taking out the trash.
22:00
We usually just watch some TV and have a drink.
23:00
Time to sleep. Lights out.
Photo: Assaf Lavi's child and a freshly baked bread. Photo: Courtesy
After Hours
Favorite podcasts: The Changelog - software, Bullseye - culture & arts, Smartless - talk show, Kuberenetes podcast, NYT The Daily, Naval Ravikant's podcast, Making Sense with Sam Harris.
Nintendo: Mario Kart 8, Snipperclips, Legend of Zelda.