Entrée Capital raises $300 million for new Israel-focused funds
The VC's fourth early-stage fund and second early growth fund bring the firm's total assets under management to $1 billion
Venture capital firm Entrée Capital announced on Tuesday the closing of its fourth Israel-focused early-stage fund and its second Israel-focused early growth fund. The new funds total $300 million in new commitments, bringing Entrée Capital's total assets under management to $1 billion.

The new funds will invest primarily in the areas of DeepTech, FinTech, SaaS, Web 3.0 (Crypto/Blockchain), Data/Cloud Infrastructure, and DevOps, as well as consumer and foodtech opportunities where the firm has built expertise. Entrée Capital Israel Early-Stage Fund IV will provide pre-seed and seed funding to Israeli startups targeting deals of $500k to $6 million. The Israel Early Growth Fund II will focus primarily on Series A and B, with investments of $5 million to $15 million, allowing Entrée Capital to both join and lead deals.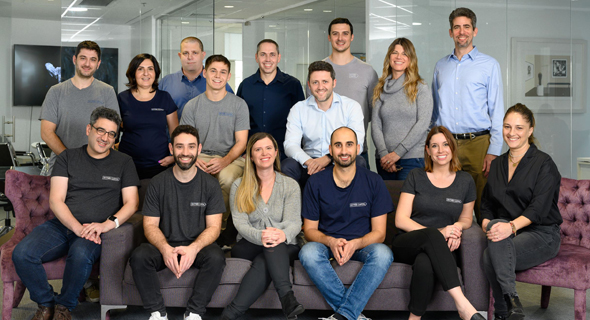 Entrée Capital team. Photo: David Garb

Co-founder and Managing Partner of Entrée Capital Avi Eyal told Calcalist that it is unrealistic to expect the upcoming year to continue the momentum from 2021. "I experienced previous crises as an entrepreneur and an investor. I don't think that we are going to see 30% of companies disappear, but I do think we will lose some companies and that there are some funding rounds that will stall, mainly by companies that have raised a lot of money at an unrealistic valuation," said Eyal. "A lot of companies that raised money last year provided forecasts that they expect to raise again in the upcoming 18 months based on a certain growth rate, but I'm not so sure this will happen."

Eyal said that following the drop in the market cap of public tech companies over recent months it is only natural that private companies will also see their valuations fall. "Seven years ago we would receive a 30% stake in a company for our investments, but now we are paying twice as much and getting only 20%. Funds need to provide good results and if they receive smaller stakes or are paying more it changes their calculations," explained Eyal. "We will see a drop in the rate in which new unicorns are being born and the current unicorns will need to work very hard to retain their value. For us this can be a very good period for investing."

Additionally, Entrée announced that existing team member Adi Gozes has been promoted to Partner in Entrée's Israel Funds. Adi's career started with her serving in the IDF's 8200 Elite Intelligence unit, followed by a B.Sc. in Computer Science and an MBA from Tel Aviv University. Gozes started out as a product manager and then as a startup co-founder, eventually moving into the venture capital world four years ago.

Since 2011, Entrée Capital has invested in pre-seed and seed financing rounds of successful Israeli and global startups. Over the last decade, Entrée Capital has realized 27 exits and IPOs, helped build 15 unicorns, and after eight years, its first Israel fund has already distributed 40x (DPI).