Spring Games raises $7 million Seed round to develop NFT-powered games
Playtika led the round in the Israeli startup, which is building Play-to-Earn games on blockchain infrastructure
Israeli startup Spring Games has closed a $7 million Seed round from gaming giant Playtika to develop NFT-powered Play-to-Earn games on blockchain infrastructure. The first game that the company has developed is in eSports, named MaxiBoom. The game offers prizes to players in skill-based tournaments that run 24/7.

The company plans to convert MaxiBoom into an NFT-powered Play-to-Earn game on a blockchain and develop new games on blockchain infrastructure. Since NFT (Non-Fungible Token) is a unit of data stored on a blockchain, which can be sold and traded, gamers will eventually be able to earn money by grinding and ''mining'' the company's cryptocurrency, and by trading their owned NFTs.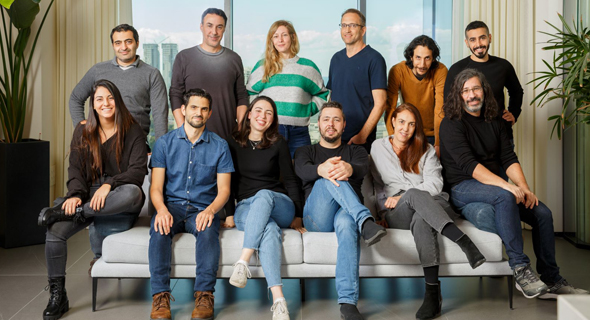 Spring Games team. Photo: Benny Gam Zo Letova

MaxiBoom is a free to play MOBA (Multiplayer Online Battle Arena) game that tests the gamer's battle skills along with millions of players around the world. The game combines various weaponry and multiple arenas. The more rivals the player takes down, the more Maxi-Coins he or she earns.

Spring Games was founded in early 2020 by CEO Idan Amir, CTO Lital Natan, CPO Dror Hollinger, and CFO Dana Amir. Idan Amir is a serial entrepreneur who took part in establishing several startups, including cyber company Versafe, which was sold to F5 Networks for $95 million. Amir invested $1.5 million in Spring Games as a pre-seed investment.

According to Idan Amir, Spring Games will reach the market quickly and will issue its own currency by mid-2022. "We'll launch a marketplace where players will be able to buy NFT characters of the game. The first game will be based on MaxiBoom, with changes that will enable players to earn crypto and ultimately real money based on their skill and time they play the game."