Opinion
Storage in Space? Why is it so complicated and how will humanity benefit from it?
"A satellite that costs millions of dollars may suddenly become ineffective due to a failure in the system's storage. What is the value of an advanced satellite with a sophisticated camera if its images cannot be saved properly?" writes Smadar Strauss of Ramon.Space
"The storage space on your device is running out", you've probably come across this message at least once on your smartphone. What your smartphone is actually telling you is: "You've saved too many files here, start deleting what you don't need." In practice, most of us either clear up our storage a bit or use a free or paid cloud storage service. It's pretty simple to work around….
These easy solutions exist here on Earth. But in Space, it is much more complicated. Although Space sounds very futuristic, there is a lot of activity happening in Space in the last few years that has a huge impact on our lives. This trend is only increasing in recent years, as the Space market continues to grow rapidly.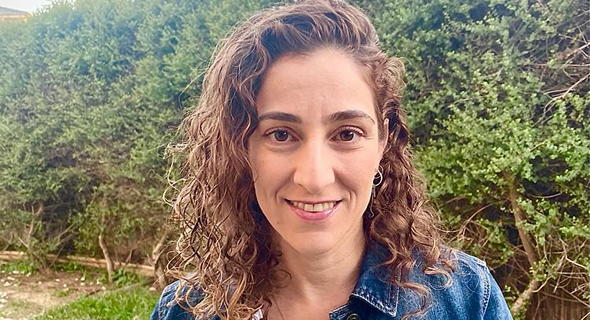 Smadar Strauss of Ramon.Space. Photo: Ramon.Space
In the past, Space was mainly an area where government agencies, such as NASA and the European Space Agency operated, but today Space is becoming much more commercial. The number of rockets launched into Space has increased as the launch price has dropped significantly, making Space much more accessible. Forecasts predict that in the next decade we will reach a record of about 50,000 satellites in Space.
As of January 2021, according to the Union of Concerned Scientists (UCS), there are 3,372 active satellites in Space that have been launched as various missions in recent years. About a quarter of these satellites are Earth Observation Satellites and they are collecting information about Earth.
Earth Observation Satellites collect information using various cameras or sensors. These cameras and sensors are highly technologically advanced and are essential to provide high-level information. As the number of satellites increases, the quality of the sensors and cameras will also evolve, and the amount of information collected by a satellite will continue to grow. There are Terabytes of information that need to be stored before it reaches a point where it can be downlinked to Earth and freeing up storage space.
On Earth there is enough storage capacity to store significantly high amounts of data. But in Space it's not that simple. The computing infrastructure used in Space is not as advanced as what we are accustomed to on Earth and there are very few storage solutions adapted for Space.
Why would you need Space-resilient storage solutions and why are there so few? The explanation is quite simple: the Space environment is particularly hostile to electronics and solutions that exist on Earth and are not suitable to work in Space. High radiation, extreme temperature changes and the requirements to meet the launch conditions are all extremely challenging. In addition to these requirements, the system's power consumption, size and weight are also extremely important as they affect the launch cost and design complexity of the satellite.
Space is far from Earth. We cannot send an engineer to do maintenance on a satellite, update the software, replace the disk, or do any other repair. This results in a very specific complex set of requirements for a system that is supposed to be launched into Space and operate for years.
System reliability is another important factor. If the storage system is not reliable and does not work as expected, it will impact the entire mission and the quality and amount of data that can be collected. A satellite that costs millions of dollars may suddenly become ineffective due to a failure in the system's storage. What is the value of an advanced satellite with a sophisticated camera if its images cannot be saved properly? There can be severe implications to the business, operations and end users that don't receive all or accurate information. We've heard from companies who specialize in building and operating Earth Observation Satellites about failures in satellite storage solutions, when they compromised and opted for products that are not adapted to Space. These are quite frustrating cases as they could have been easily solved if only the right system had been selected to store the information.
The Space industry is undergoing a significant change. Satellites, their systems, and all the processing components will continue to evolve to become more efficient. Space-resilient computing systems that are currently being developed and designed for the Space environment are key building blocks for any Space mission. This technology will enable the infrastructure of reliable, efficient, high-density storage systems with fast access to meet the needs of satellite missions.
In Space, there are no compromises. The distance dictates most of the requirements, even in today's Zoom era. A mission failure will result in significant consequences. Errors will result in the loss of millions of dollars. Therefore accuracy, durability and efficiency are critical.
I've heard numerous stories of satellite storage system failures that caused mission inefficiency. Surprisingly, Space storage is underdeveloped, especially when compared to what is happening here on Earth. I'm proud to work alongside industry experts who have played a significant role in the technology developed here on Earth and together we aspire to bring this technology to Space.
Satellites will be able to gather more and more information if storage in Space is no longer a constraint, which will help improve our lives here on Earth. Sooner than expected, satellites will be able to detect and alert fires, disasters, floods and other events in real-time, by storing and processing a lot of data. Mankind can learn so much about our planet from Space. We can analyze social, environmental, and economic trends from Space; it's our mission to make this a reality.
Smadar Strauss is Head of Strategic Initiatives at Ramon.Space