NSO subsidiary companies involved in intercepting drones and hacking IoT devices
A petition filed to the Tel Aviv District Court provides a glimpse into the NSO Group's widespread activities. Wayout is the most secretive of them all, and its founder is the group's president's brother
A petition filed to the Tel Aviv District Court by some of the NSO Group's subsidiaries has provided a glimpse into the group's widespread activities. The three groups who filed the petition are Gotlib Holdings and two other smaller companies that remain under its control, and according to estimates, jointly employ around 40 people.

Gotlib and the two smaller companies - Wayout Group and Convexum Ltd - filed a request to the court through Advs. Dr. Shlomo Nass, Shai Glickman, and Yonatan Gamernik, and along with the support from NSO's foreign shareholders, announced that they wish to break away from the group by appointing a trustee, claiming that NSO CEO Shalev Hulio is trying to saddle them with the company's hefty $460 million debts. The decision indicates that the applicants were engaged in developing defensive cyber products, while it is well-known that other NSO Group subsidiaries are engaged in developing and marketing offensive cyber products.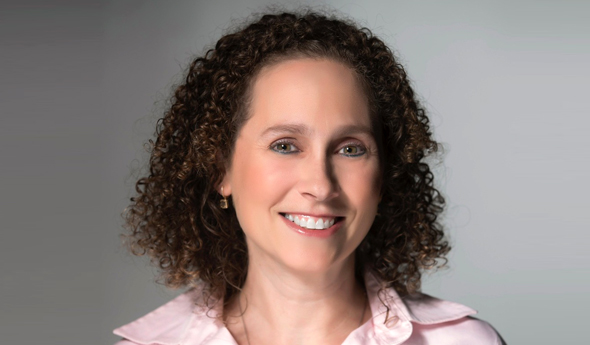 Shiri Dolev, the president of the NSO Group. Photo: Gabi Kessler

Tel Aviv District Court Judge Hagai Brenner ruled that "the bitter conflict between the controlling shareholders, can be likened to a ship rocking in a stormy sea with two captains on board, who disagree as to how to find the safest route ashore. This fact in itself supports the conclusion that a temporary trustee should be appointed immediately."

The first company is Convexum, which has developed the ability to intercept enemy drones. The company has developed the capability to hack into and control the communication system between the drone and its operator. NSO Group executives commented in the past on how Convexum's acquisition provided it with a new route that differs from its main activity in the offensive cyber arena.

When Convexum announced its new system - named Eclipse - it claimed that it cost hundreds of thousands of dollars, provided protection over an area as wide as a soccer stadium, and could intercept an enemy drone within a few seconds.

The NSO Group has claimed that a number of countries have acquired the technology. However, Convexum, which was acquired in February 2020 for $60 million according to a NSO report, only managed to raise a small sum of $2.5 million.

The second even more secretive company, Wayout, builds tools to penetrate IoT (the Internet of Things) devices.

Wayout provides few details on its activity, but is relevant to many organizations, including hospitals and infrastructure companies, who must deal with hackers and cyberattacks. Wayout's founder Gil Dolev is the brother of NSO Group President Shiri Dolev. The company raised funds from NSO founders.

On the company's LinkedIn page, it claims the following: "today's digitally-connected world holds enormous potential to create breakthroughs in intelligence gathering methods and expand on the types of intelligence you can gather. The data that goes through our everyday connected devices is ever-increasing in quality, diversity, and availability. This makes it a powerful tool for law enforcement and intelligence agencies to prevent homeland threats with speed and accuracy."

Wayout also writes that it "strengthens agencies with innovative technologies that leverage the diverse IoT landscape to maximum intelligence gathering. Our technologies enable access to previously hidden and unknown sources of intelligence to neutralize risks and ultimately, save lives."

According to estimates, the company was sold to the NSO Group for $20 million, with Gil Dolev being its main controlling shareholder.