It All Started With
Quali's magical journey from rejection to adoption
"It was magical. You feel like you're doing something that will alter for the better how large corporations work," said Edan Evantal, Quali CTO and one of its first employees, reminiscing about the company's early days
We have all come across the many news reports on tech entrepreneurs who have raised millions, turned their startups into unicorns or have gone public on the stock market. But like with every tale, these success stories also began in a small humble office with a dream that didn't seem possible and included many hurdles and disappointments on the road to success. How did it all begin? What did the early days in a company that made it to the top look like? And what can entrepreneurs that are only getting started learn from those that have already made it? All of this and much more will be featured here in our new series "It all started with…"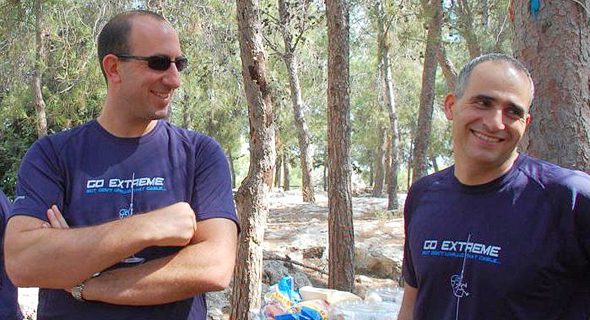 Edan Evantal (left) and Lior Koriat. Photo: Quali
ID
Established: 2007
CEO: Lior Koriat
Sector: Cloud Automation
Stage: Growth stage
Capital Raised: +$100M
Investors: Aryeh Finegold, JVP, Greenfield, Kreos, Gemini, Hamilton Lane, Evergreen
Number of employees: ~200
Quali is a cloud infrastructure automation company. We help companies give their employees access to the infrastructure they need to build and test great applications in a fast, self-service, secure, and governed way. Edan Evantal, CTO and one of the first employees of Quali, tells CTech about the first days of the company's founding, the challenges the founders had to overcome, and the first steps that led to success.
"Unlike today, we fought to prove the business applicability to meet potential clients. Today, it's easier as capital is available. When we started in 2007, money was short, and we approached the IIA (Israeli Innovation Authority), which helped us keep our head above the water in the early days. The Israeli tech ecosystem had a reputation back then, but the cycles were slower. Many companies looked for a quick exit, unlike today when many become market leaders," says Evantal.
"While we were testing "TestShell" a product we developed, we spent a lot of time in labs. We noticed the managers needed a way to make the labs' infrastructure accessible to different users in the organization. This was the initial idea for a platform of different environments – EaaS (Environment-as-a-Service), which enables authorized users to choose the environment they need in a self-service manner (such as the Netflix menu). For example, when a programmer needs a production-like environment to debug a project, they choose the desired environment and start working immediately instead of waiting days or even weeks.
"The lab's managers were enthusiastic. We also learned that along with their private data center, they needed a method for managing and accessing their cloud infrastructure for more employees, so the platform enabled DevOps and IT managers' access."
How did your family and close friends react?
They were excited, supportive, and understood the project would eat away at our days and nights. We tried to keep some work and family balance even in the craziest days at the beginning. It was important to me to embed this balance into the DNA of Quali. In my case, the early days were overburdening, so my wife and I made a rational decision: as parents to five lovely kids (equal to two full-time jobs), she will take the hardest job and work at raising our kids. I emphasize "work" because it's a very demanding task. I got to build up Quali.
How did your days and nights look like as startup entrepreneurs?
Everybody did everything. In the early days, the CEO and I flew to Germany to guide our salesperson with the marketing strategy. Days mixed with nights more than once. I will never forget the moment when our celebrated chairman Aryeh Finegold, announced our first round of $10 million. Today this sum is considered modest, but for us, it was significant. We celebrated for five minutes and went back to work.
How did the founders treat each other?
Quali grew with the successful method of a friend's network. We all knew each other and were full of motivation. Many were air force veterans, and all had a built-in feeling of one for all and all for one. The camaraderie was strong and taught us that even if we have disagreements, there are no bad feelings.
How many rejections did you receive?
Countless rejections in the early days, but currently our offerings are rarely rejected. I find it a great lesson, especially for entrepreneurs: we can learn from everything, both succeeding and failing. We see many potential clients that first said "no", but later came back and became clients after they understood the benefits of our solutions.
What was the atmosphere like in those years?
It was magical. You feel like you're doing something that will alter for the better how large corporations work. Quali was small. We all knew each other and shared a solid urge to contribute. Like a family.
What did you wear, what did you eat?
The dress code does not correlate with success and hasn't changed: Jeans and a T-shirt. Food-wise, there's no topping we didn't try while ordering in thousands of pizzas. Our first office was above a supermarket which was the source of our lunches and dinners in the office.
How did your office/home look like?
Our first offices were in an unlikely place, above a small store, in a small commercial center in a neighborhood. We had a large balcony where we sat for coffee, and once a week, we used to have barbecued dinner. The office was small and emphasized togetherness. When Quali grew, we moved to a cool larger space that we love.
Who was the competition, your nemesis?
Early on we had a savvy American competitor. Our product was better than theirs, but they had proximity to the clients. We were very competitive and wanted to win by knock-out and not by points, so we bypassed this obstacle by creating partnerships, which retrospectively was the right move.
Who was the idol, role model?
My idol is undoubtedly Aryeh Finegold, co-founder of legendary Mercury. He was one of the titans that created the tech revolution, and we adored him and were proud to work alongside him. He was a father figure to all of us, and since he passed, I miss him badly.
How has your product evolved since then?
Our product underwent quite a change compared to the starting point. The two significant changes in the product were due to the move to the public cloud and our decision to address business managers and end-users. Focusing on the end users had a tremendous effect on the product and the user experience.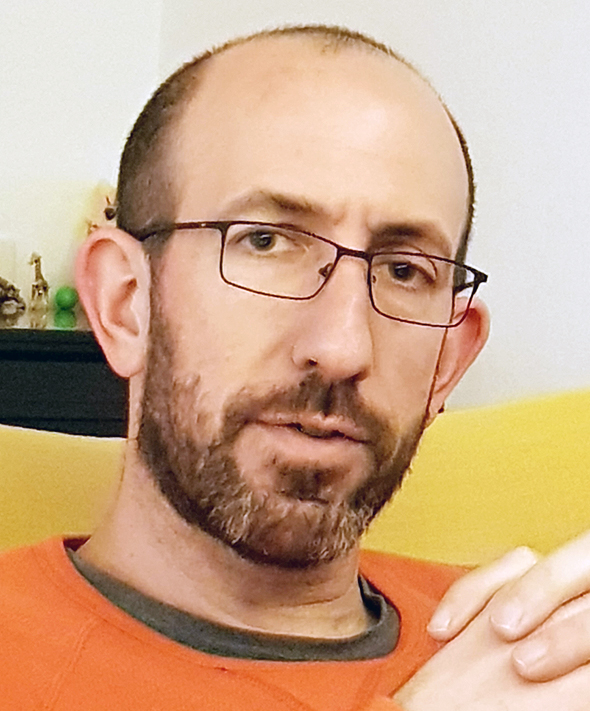 Edan Evantal. Photo: Quali
Edan Evantal's Do's and Don'ts tips:
Do:
1. Listen to your clients and be attentive to their needs and preferences.
2. Listen to your employees as they are your core engine.
3. Listen to yourself, spot your best feature, and leverage.
Do Not:
1. Don't be fixated or afraid to change your product according to your market needs, and fixation is a real hazard for startups.
2. Don't wait for issues to be solved independently, do it yourself.
3. Don't let anything surprise you. Be prepared.