Rewire secures $25 million from Migdal Insurance to make insurance accessible to migrants
The fintech company's platform will grant immediate access to insurance offerings for 270 million migrant workers, starting with its 600,000 registered users
Israeli fintech company Rewire announced on Tuesday that it had raised $25 million led by Migdal Insurance and Financial Holdings Ltd. to make insurance accessible to migrants. Previous investors also participated in the round including the Standard Bank of South Africa, BNP Paribas, Glilot Capital, Opera Tech Ventures, Viola Fintech, Moneta Capital Partners, Renegade Partners, OurCrowd, Yehuda Zisapel of the RAD Group, as well as former Yahoo co-Founder and CEO Jerry Yang and additional angel investors.

Rewire is a fintech app designed for migrants that enables them to conduct basic banking activities like money transfers to their families who reside in foreign countries, deposit checks in their working countries, and make payments with debit cards. Following this round, the company will accelerate its entry into other insurtech areas, including providing health insurance plans for migrants in the current countries they reside in, as well as for their families who remain in their native countries, including possible coverage for typhoon damage insurance.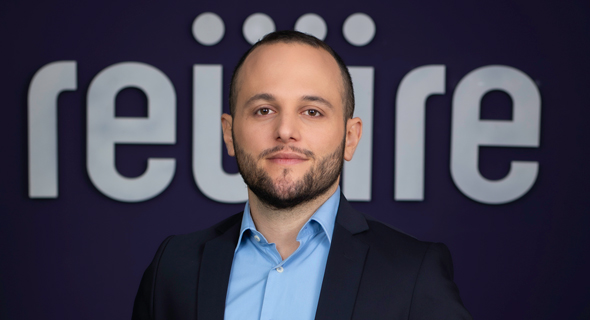 Guy Kashtan of REWIRE. Photo: Arik Sultan
So far, the company has raised $62 million, including $15 million in credit. Rewire was founded in 2015 by Guy Kashtan (CEO), Adi Ben Dayan (VP R&D), Saar Yahalom (CTO), and Or Benoz. It employs 132 people, of which 119 reside in Israel and the other 13 in offices in the U.K. and the Netherlands.
In Israel, 34% of foreign workers hail from Asian countries. Rewire manages several online global communities for its diverse customer base who have migrated to Europe from countries such as the Philippines, China, India, Thailand, and Nigeria, who provide financial support for their families who reside in their native countries. Currently, the company has 600,000 customers after doubling its user base in 2021, and has increased its deposit volume by 3.5x.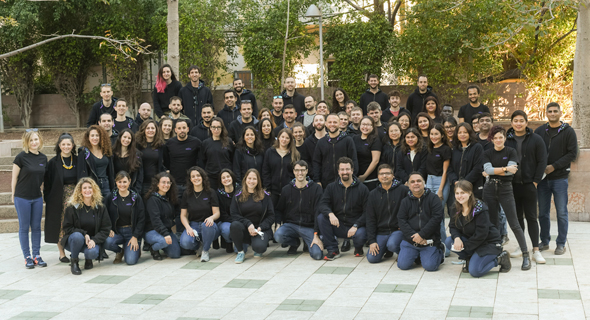 The REWIRE team. Photo: Tom Huliganov
Rewire was represented by Adv. Anna Moshe and Lior Baruch from Pearl Cohen law firm.