Female Founders
Esther Altura, DrizzleX - A startup depends on the people who run it
"It is against my DNA as an Israeli to waste water, and it hurts the property's bottom line," said Altura when asked what inspired her to found her company
I first met Esther Altura , the founder of DrizzleX in June 2020 and since then we have been in touch every few months, to hear updates about the company and see where I can assist. Esther started DrizzleX with her son Ariel to not only provide a business solution for water usage in multi-family buildings but to address a much larger problem which is the massive waste of water, no matter where you live.

One of the things we always say as investors is that the first rule is to always invest in people! A startup depends on the people who run it. When you are dealing with many startups, you realize that the major difference between them isn't necessarily about the technology, it's about the people behind the idea. Esther built a company with her son, which isn't always the easiest thing, but they have managed to complement each other when it comes to building a business, and that is something we can learn from.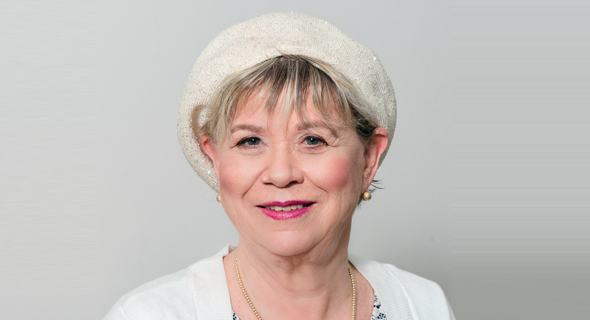 Esther Altura, CEO of DrizzleX. Photo: Tal Raviv

As part of the Female Founders' program we have been running at StageOne, which has led us to meet over 90+ founders in the past two years, we've decided to introduce you to some of the founders we met from both Israel and the U.S. They operate in different industries and their startups' are at different stages, but they have all impressed us with their company, leadership, and drive. This program gives us the opportunity to keep in touch and maintain ongoing relationships with many of these founders. We can hear about their companies' growth, connect to relevant investors, assist when we can, and have follow-up meetings to go over their progress.

For this series, we spoke to 5 female founders and asked them what inspired them to start their ventures. We also discussed the challenges they faced as female founders, and of course, their secrets to success.

Meet Esther Altura ,  DrizzleX:

DrizzleX was founded in 2019 by Esther Altura and Ariel Altura, a mother and son duo. The company is located in California and Jerusalem.

Can you tell us a bit about DrizzleX:

"DrizzleX provides full transparency about water usage in multifamily buildings, down to the level of individual usage points, and in real-time. It speeds up the process of pinpointing leaks and identifies possible misuse. It's also a smart submetering solution, which enables billing tenants for the water they actually use. Compatible with all plumbing infrastructure styles and highly cost-effective, it's especially useful for buildings where the existing plumbing is routed through one central meter."

What inspired you to develop your idea?

"I have spent decades in multi-family investments and property management. I 've witnessed much-wasted water and a lack of accountability on the tenants' side, especially in multi-family buildings that lack individual water meters. It is against my DNA as an Israeli to waste water, and it hurts the property's bottom line. I spent years searching for a solution to encourage water conservation and place water responsibility on tenants. My background as a software engineer and a project manager, and Ariel's background in engineering and product design, allowed us to develop a high-tech solution to manage water in the built world."

What are some of the challenges you've faced (if you have), regarding building a company as a female founder?

"Working in a male-dominated environment, especially with a hardware-based startup."

What are the secrets to your success?

"Working very very hard - 18 hours a day. Being intimately familiar with the subject matter, to better understand the customer's needs and connect with anyone who offers advice. Collecting believers along the way. And above all , having my family's support."

What do you want to achieve next?

"Scale DrizzleX up. We are finalizing the funding round and the money will be allocated toward hiring additional C-level employees and business development personnel. We also want to continue with R&D to enhance our HW, SW, and communication components, and keep working with cities and governments to adapt DrizzleX. We want to do all of this to prepare for the major growth that we anticipate for the next two to three years."

What are the qualities of a good entrepreneur?

"Focus, self-confidence, flexibility, creativity, charisma, leadership, high energy, motivation, and the ability to juggle. Additionally, they must be a team player, a people person, hopelessly optimistic, and have both high energy and thick skin."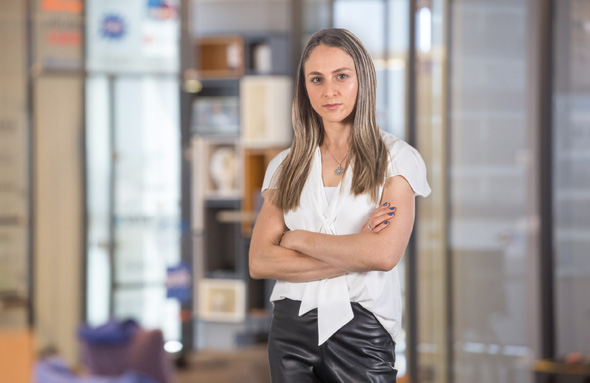 Yael Eckstein. Photo: Dudi Moskovitz
Yael Eckstein, Marketing Director at StageOne, started the Female Founders Office Hours program, in which StageOne Ventures is continuously looking to invest time and resources so that innovations get the support, networking, and know-how they need to receive funding. The program involves a one-on-one meeting in our offices with the fund managing partners and team, so we can connect, hear the company's pitch, and obtain concrete advice, consult, and network.