Amazon to Ramp Up Research in Israel
The company signed contracts to lease nearly 40 thousand square feet of office space. Plans to expand current on-ground activities including development of chips for data centers and technologies for automated retail stores
Amazon is poised to ramp up its activity in Israel. The company, which currently employs 300-400 people in the country, last week, signed a 5-year contract for the lease of two large workspaces with a total area of nearly 400,000 square feet (37,000 square meters) in two locations, according to one of the developers and two persons familiar with the matter. Fully staffed, the workspaces could accommodate some 2,500 employees, according to real-estate executives.
In the bigger of the two contracts, the company leased eleven floors in the Azrieli Sarona office tower, said a spokeswoman for Azrieli Group, the Israel-based developer of the project. Located in the fashionable Sarona complex in Tel-Aviv's center, the tower is currently Israel's tallest skyscraper.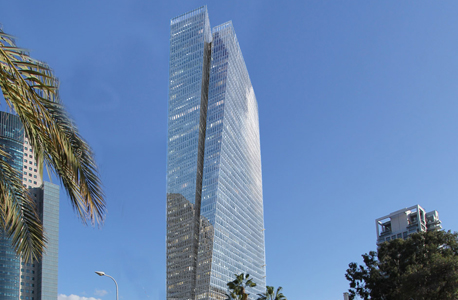 Azrieli Sarona office tower
The second contract is for a new office building being built by real estate company Gav Yam in Haifa, in Israel's north, said two persons familiar with the matter on condition of anonymity.
An Amazon spokeswoman declined to comment.
In 2015 Amazon bought Israel-based chip-designer Annapurna Labs, a company developing chips that enable servers in data-centers to transmit more data and use less power.
Job listings published by Amazon on the company's website and on LinkedIn show it intends to expand this operation.
Currently employing around 200 persons in Annapurna's offices in Yoqneam in Israel's north, Amazon intends to double the size of its operation and move the team to its new offices in Haifa, said one industry executive familiar with the matter on condition of anonymity.
Amazon also intends to boost its cloud services marketing team in the country, adding 70 people to a team of 30 employees, the industry executive said.
Amazon's job search ads show the company is also seeking to boost the development of Amazon Go, the company's checkout-free partially-automated convenience stores. The company is seeking to add Israel-based machine learning experts and computer vision researchers to the relevant team.
In a deal announced last month, Amazon agreed to buy grocery chain Whole Foods for $13.4 billion. While it said it does not plan to cut jobs at Whole Foods, Amazon may want to implement automation technologies developed for Amazon Go at Whole Foods stores.
More wanted ads targeting Israeli job seekers aim to add employees to Amazon Lab126, the breeding grounds for many of the company's consumer electronics, including the Fire tablets, the Kindle e-readers, Amazon Echo, and Amazon TV. Partaking in the development of these is a team working in Herzliya, one of Israel densest technology hubs located around 10 miles north of Tel-Aviv, according to employee profiles on LinkedIn.
In May, Amazon announced it would open a 60,000 square foot research center in Cambridge, Britain. The company plans to have more than 1,500 "innovation related roles" in Britain by the end of the year, working on "everything from machine learning and drone technology to streaming video technology and Amazon Web Services", said Doug Gour, Amazon's U.K. country manager, in a press release.