Temasek a Favorite in Bidding War for Netafim
A majority stake in the Israeli irrigation company is expected to be sold on a $1.7 billion valuation
Singapore's governmental holding company Temasek Holdings is a favorite in a bidding war for drip-irrigation pioneer Netafim, several people familiar with the matter said on conditions of anonymity.
A majority stake in the Israeli irrigation company is expected to be sold on a $1.7 billion valuation, these people said.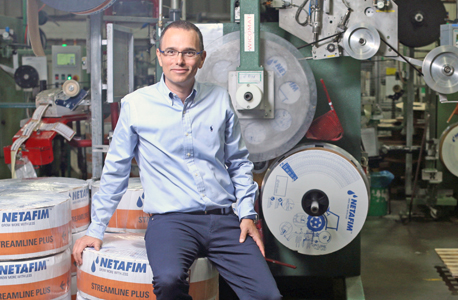 Netafim CEO Ran Maidan
Leading the deal are Goldman Sachs and Merril Lynch.
Headquartered in Hatezerim, a kibbutz in Israel's south, Netafim is the largest irrigation and drip-irrigation manufacturer in the world. The company's sales in 2017 are expected to total $900 million. In recent years, the company launched irrigation products tailored for crops including corn and sugar cane and invested in manufacturing facilities in China and India.
Other bidders for Netafim include Connecticut-based toolmaker Stanley Black & Decker, Mexico-based pipes and chemicals company Mexichem, and industrial corporation Colfax, based in Annapolis, Maryland, the people familiar with the matter said.
Other companies, including China-based investment firm Primavera Capital Group, and industrial company Fortive, based in Everett, Washington, have withdrawn their bids.
In 2001, London-based private equity firm Premira acquired 61.3% of the Netafim's shares a valuation of $850 million.