Amidst Fraud Probe, Telit CEO Ousted, Stock Crashes
Following reports concerning the alleged involvement of the company's CEO in a fraud case, on Wednesday Telit's board announced he would take a leave of absence
Telit Communications PLC CEO Oozi Cats was ousted yesterday by the company, amidst fraud probe concerning a 25-year-old U.S. fraud charge.

Following reports concerning the alleged involvement of Mr. Cats in fraud cases, on Wednesday Telit's board announced he will take a leave of absence, appointing Yosi Fait, finance director and president of Telit, as interim CEO. By market close Wednesday the company's share price was nearly 40% down.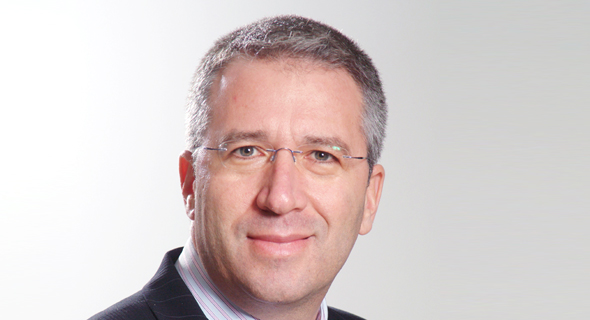 Telit CEO Oozi Cats

Originally an Italian company that manufactured and distributed mobile phones, in its current incarnation Telit is a London-listed provider of wireless chips for machines and cars. The company's wireless chips are used, for instance, in the Tesla 3 models, and in parts supplied to Audi by autoparts manufacturer Continental.

After going public in 2005, Telit now employs around 800 people in offices in offices in Israel, Italy, the U.S., China, and Brasil. It's main competitors include Dutch-registered Gemalto N.V., and Canadaian Sierra Wireless Inc.

On Tuesday Italian newspaper Il Fatto Quotidiano reported that a man named Uzi Katz was indicted for mortgage fraud in the U.S. in 1992, connecting him to Telit's Mr. Cats.

Both transliterations of the standard Hebrew first and last names are acceptable, but the ones allegedly used by Telit's ousted CEO three 25 years ago are far more widespread.

According to a Wednesday report by Reuters, an arrest warrant for "Uzi Katz" was issued as part of a Boston-court proceedings at the time discussed, but the person was never detained, and the case was dismissed in 2006.

Following the reports, on Wednesday Telit's board announced Mr. Cats would take a leave of absence from the company, appointing Yosi Fait, finance director and president of Telit, as interim CEO.

Telit appointed independent solicitors to conduct a thorough review of this matter, the company said.

On Monday, following a disappointing half year report by Telit, Morgan Stanley altered its forecasts for the company taking into account lower growth and lower margins. The market response saw Telit's stock shed over 40% of its price, before yesterday's drop.

A month before the unfavorable half year report, Mr. Cats sold Telit shares in the value of 24 million pounds. Currently, he owns 11.6 percent of the company's shares, valued at 21 million pounds.