Israel Seeks to Ease Regulation on Fintech Startups
With a small local market, country-specific regulation and stiff competition from incumbent service providers, only 10% of Israel's home grown Fintech companies offer their services domestically
Looking to boost local competition, the Israeli Ministry of Finance published a call for information Sunday, seeking to lift regulatory obstacles impeding potential attempts to offer innovative financial services locally.
The relatively small size of the Israeli market, complex local regulation, and competition from local banks combine to hinder the introduction of innovative services to the domestic market, despite the fact that Israel has become a breeding ground for hundreds of Fintech startups. The Israeli Ministry of Finance estimates that out of around 500 home grown Fintech companies, only around 50 offer services in the country.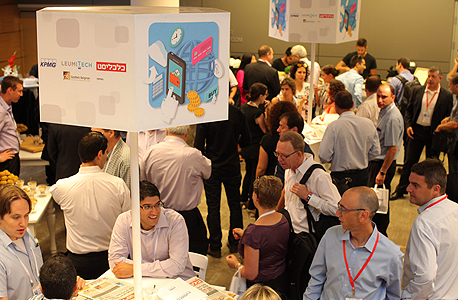 A 2016 Fintech event in Israel
Regulatory sandbox programs allow businesses to test new technologies, services and business models in a live environment, with minimal legal requirements and without having to undergo a full licensing process. Most of these programs have predefined restrictions, such as a limited time frame, regulatory supervision, or certain predetermined exceptions.
In 2016, the British Financial Conduct Authority was the first to create such a program, aiming to boost innovative products, services, business models and delivery mechanisms. It came about following complaints regarding the banks' reluctance to open such accounts, necessary for the companies' operation.18 companies took part in the program out of 69 that applied. 24 out of 77 applicants participated in a second program by the British government, and a third program is underway.
Following the U.K.'s example, the U.S., Russia, Australia, Canada and other countries announced their intentions to launch similar programs.
A missive by the Israeli Ministry of Finance currently assisting peer-to-peer lenders with opening local bank accounts was expanded last month to include Fintech companies from other sectors.
Four home-grown companies are currently offering peer-to-peer services localy—Blender P2P Israel Ltd., eLoan P2P Lending 2012 Ltd., TARYA P2P Ltd. and BTB Israel.