Following Executive Departures, Intel Appoints New Chief in Israel
In March, an Israeli Intel executive left the company and joined Apple as country manager
Karin Eibschitz Segal will take the helm as general manager of Intel's Israeli development centers, the company said Sunday. The position is regarded as one of three top positions of Intel executives in the country, along with Intel Israel CEO, a position held by Yaniv Garty, and country plants' manager, a position held by Daniel Benatar.
The announcement follows a series of executive departures at Intel Israel. In March, Intel Israel vice president Rony Friedman left the company to join Apple as the manager of Apple Israel. Earlier this month Intel vice president Yishai Fraenkel announced he was leaving the company in favor of a position as general manager of the Hebrew University of Jerusalem, one of Israel's leading academic institutions.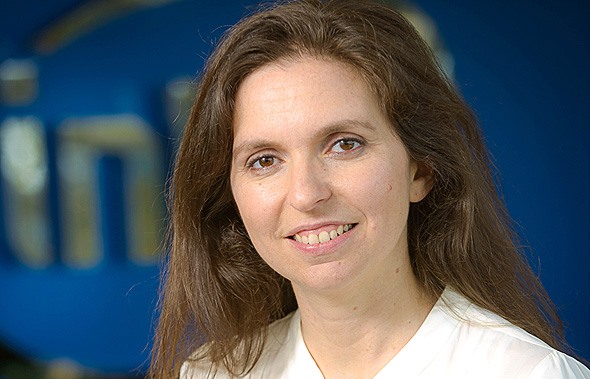 General manager of Intel's Israeli development centers Karin Eibschitz Segal
In 1974, Intel opened its first development center outside of the U.S. in Haifa, in Israel's north. Since then, the company has increased its presence in the country almost continuously. Employing over ten thousand people in Israel, seven thousand of them in the development centers, the company is regarded as the biggest employer in the local technology hub.
Ms. Eibschitz Segal will replace Ran Senderovitz, who will relocate to Intel's global headquarters in the U.S. following his promotion to mobile computer products marketing manager. She will keep her position as vice president of the platform engineering group.