5 Things You Should Know About Alibaba's Quarterly Results
From cloud computing to finding missing children, Alibaba delivered solid numbers
On August 17 Alibaba published its quarterly financial results, sending its stock price up 6.8% over the next four days. Here are some interesting takeaways.
1. Growth. Alibaba reported revenue growth of 56% year over year, higher than its estimated forecasts, surpassing Amazon's quarterly year over year growth more than two-fold. An increase in the number of new buyers and the positive effects of its personalization technology are quoted as the main drivers of this growth. Take that, macro economists who said the Chinese economy is slowing down.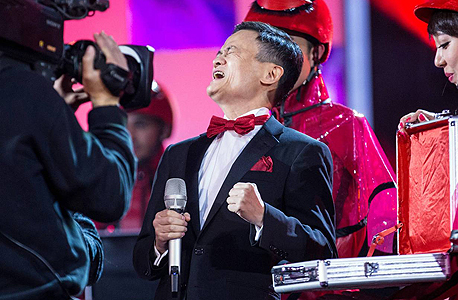 Alibaba chairman Jack Ma

2. "New Retail". Echoing Amazon's latest moves, in June 2017 Alibaba completed its $2.6 billion takeover of Intime Retail Group, a China-based department store chain and mall operator. An even more interesting move is Alibaba's hybrid Hema supermarkets: brick-and-mortar stores where people can shop for fresh food in person but pay by an app, or order food online and receive it at home within 30 minutes. This is probably Amazon CEO Jeff Bezos' vision for Whole Foods Market Inc., but Alibaba chairman Jack Ma has been developing Hema quietly for almost two years. Who is copying who here?

3. Cloud Computing. Revenue grew by 96% year over year. The Alibaba Cloud Compute Service crossed the one million paying customers this month and improved the segment's margin — though it isn't profitable just yet.

4. Cash. The company generated $3.3 billion in free cash flow in the last quarter and reached a cash balance of $22 billion.

5. Missing Children. The "Reunion" platform that helps locate missing children across China celebrated its first anniversary in May 2017. This platform is an ecosystem that connects Alibaba with its partner mobile apps, providing an infrastructure for law enforcement authorities to receive crowd-sourced information to conduct more effective searches for missing children. According to Alibaba's reports, the platform has successfully located 1,274 missing children since it went online in May 2016, with a 97% success rate. How cool is that?

You can find the full details here.

Daniel Shinar is the CEO of ClalTech, a Tel Aviv-based venture investments firm. ClalTech is the Israeli tech investment vehicle of the New York-based holding company Access Industries, founded by the U.S. industrialist and philanthropist Len Blavatnik.

Mr. Shinar serves on the boards of Berlin-based Rocket Internet and several other global internet companies as Access's representative.