Skoda To Establish Technology Scouting Outpost In Israel
Will seek to invest in mobility solutions startups and opportunities
Czech automaker Skoda Auto plans to establish a technology scouting outpost in Tel Aviv with the intention of investing in local automotive and smart mobility startups, the company announced Thursday.

The operation will be managed by Skoda's digital lab, an in-company automotive innovation incubator established in Prague in 2016, in partnership with Champion Motors Ltd., Skoda's Israeli importer.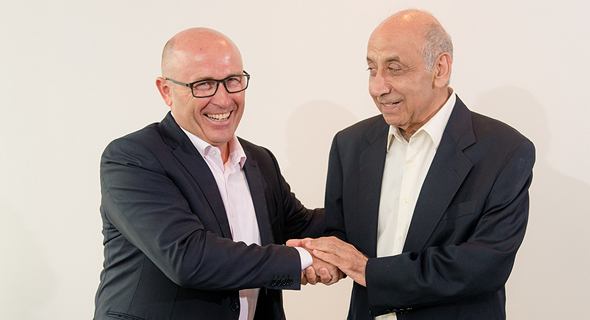 Skoda CEO Bernhard Maier (left) and Champion Motors chairman Itzhak Swary (right)

"Israel is a high-profile source of digital innovation," said Skoda CEO Bernhard Maier. "Skoda's current focus is on areas such as rapid testing, creating prototypes and implementing digital technologies."

Several similar ventures already underway in Israel, operated by automotive retailers like Honda-importer the Mayer Group and Toyota Israel—Union Motors.