Former Top Intel Executive Weighs In on Underrepresentation of Arabs in Israeli Tech
Comprising around 20% of the overall Israeli population, Arabs with Israeli citizenship only account for 1.4% of technology-sector high earners in the country, according to a new study
Comprising around 20% of the overall Israeli population and 17.4% of the country's workforce, Arabs with Israeli citizenship account for only 1.4% when it comes to lucrative technology jobs in the local market, according to a new study published on August 27 by the Israeli Ministry of Finance.
Geopolitical complexities in the region "hover above, but do not directly affect" hiring processes, said David ("Dadi") Perlmutter in an interview with Calcalist on Tuesday. A former chief product officer and vice president at Intel, Mr. Perlmutter left the chip-making company in 2013 after a 34-year tenure. In 2015, He joined Tsofen, an Israeli non-profit organization dedicated to boosting the involvement of Arabs in Israel's technology sector, as co-chairman.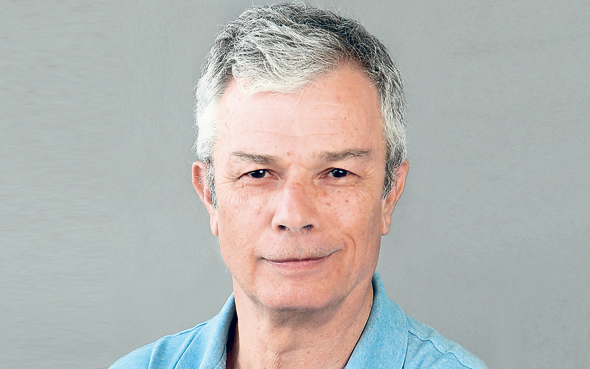 David ("Dadi") Perlmutter
Jewish men take up 74.5% of the technology jobs with above median wages in Israel, according to the study conducted by the Israeli Ministry of Finance. Jewish women take up 24.2% of these jobs. Jewish ultra-Orthodox men and women, a population that for many years has been left out of the country's technology boom, account for 0.3% and 0.4% of these jobs, respectively.
A focus on religious studies can explain the low numbers of Jewish ultra-Orthodox men in high earning technology jobs in Israel, at least in part.
Other factors are at play when it comes to the low numbers of Arabs employed by the country's technology sector. 58% of Arab graduates in STEM faculties found jobs in Israel-based technology companies, compared to 75% of their Jewish counterparts.
The statistics are much less encouraging for university graduates in domains such as Economy and human resource management—for those born in 1975-1985, only one out of 50 Arab graduates of non-STEM faculties found a job in Israel-based technology companies, compared to 1 out of 6.5 Jewish graduates.
"Employers recruit from a pool of people they are familiar with," said Mr. Perlmutter, and rely heavily on existing company employees in recruitment processes, meaning that "unless you already have an Arab employee, you are less likely to reach that population sector."
Israeli employers also "list jobs in a way that tends to attract a specific population," Mr. Perlmutter added.
The low number of graduates in relevant academic disciplines is one of the factors contributing to the lower numbers of Arabs in the local technology sector, according to a new study published by the Israeli Ministry of Finance.
Between 1985 and 2014 only 2.3% of the graduates in technology-related academic programs in Israel were Arabs—amounting to about 50 people a year. Furthermore, graduation rates among Arab students born between 1975 and 1985 were low compared to Jewish students of the same age group—51% compared to 68%.
Degrees relevant for jobs in the health and education sectors have traditionally been more popular among Arabs with Israeli citizenship, according to long-term data collected by the ministry of Economy and Industry. For example, Arabs make up around a third of all pharmacists working in Israel, according to a study conducted by the Taub Center for Social Policy Studies in Israel in 2015, a non-profit think tank based in Jerusalem.
Residential patterns also come into play. While most of the technology companies operating in Israel have offices in the greater Tel-Aviv area, in the central area of Israel, most Arabs with Israeli citizenship live in Israel's north, in the port city of Haifa, in Nazareth and villages in the Galilee.
According to Mr. Pelrmutter, technology companies with offices in Haifa tend to have a higher proportion of Arab employees, compared to businesses located in Israel's central area.
Cultural differences can also hamper the chances of an Arab candidate getting a job, according to Mr. Perlmutter. "A personal interview is a significant component of the hiring process, and there are many subtle nuances that could make or break the interview," he says.
Strong ties between the Israeli army and intelligence agencies and the local innovation hub are also working against Arabs. A military service in one of the technology units in the Israeli army—able to pick from Israel's best and brightest under Israel's compulsory conscription system—has become a standard of excellence for recruiters in the country.
Many of the veterans of these units have become successful technology entrepreneurs, adding to the clout of these nursing houses of Israeli tech.
But Israel's compulsory conscription does not apply to the country's Arab population, adding to the woes of job seekers.
Established in 2008, Tsofen lobbies to bring more technology companies to Israel's northern region, organizes career fairs, and consults Arab job seekers about career development. The organization's efforts are backed by the Israeli government and by the U.S.-Middle East Partnership Initiative, a U.S. state department initiative supporting organizations as well as individuals that work for economic, political and social reform in the Middle East and North Africa. The Israeli chapter of the MIT Enterprise Forum, a non-profit organization promoting the growth and success of entrepreneurship in the tech sector, is another backer.
Combined with governmental subsidies offered to employers in the region and employers' hunt for talent, lobbying efforts by Tsofen and other advocacy groups resulted in several multinational technology companies setting shop in Nazareth in recent years. In 2014, chipmaker Broadcom opened offices in Nazareth. Microsoft did the same in 2016.
Such efforts may have contributed to a sharp rise in the number of Arabs enlisting in STEM faculties in Israeli universities: in 2016, over 2,000 Arab students enlisted in relevant academic programs—more than the overall number of Arab graduates in such programs in Israel in the previous thirty years.
"The integration of more Arab workers into the local tech industry will benefit everyone, Israel's Arab citizens, Israel's tech industry and Israel itself." Mr. Perlmutter concluded.