Daimler and Via to Launch European On-Demand Van-Pooling Service
Mercedes-Benz Vans will invest $50 million in the new European venture, rideshare firm Via to raise up to $250 million for expansion in new funding round
Mercedes-Benz Vans, Daimler AG's van division, will partner with U.S-based shuttle-sharing company Via Transportation inc. in a new European venture, the companies announced Monday.

As part of the deal Mercedes-Benz Vans will invest $50 million in Via, the companies announced. Via plans to raise further $200 million from other investors, people familiar with the matter said on conditions of anonymity.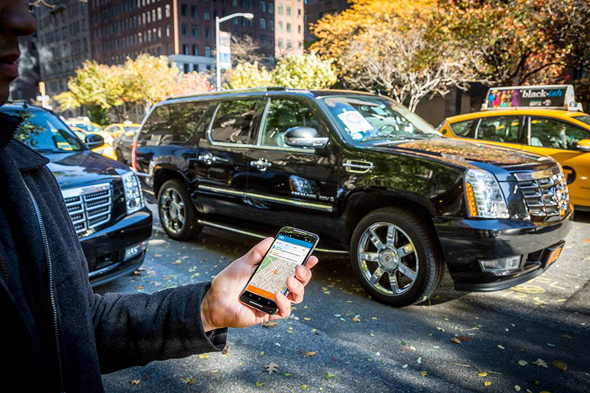 Via shuttle-sharing van in New York

Daimler-Benz and Via have been working together since 2015. Also participating in the round are existing investors 83North, Hearst Ventures, Pitango Venture Capital and Poalim Capital Markets.

Founded in 2012 and headquartered in New York, Via's shuttle cab service provides over a million rides a month across New York, Washington D.C. and Chicago. The company has around 200 employees in Israel, the U.S., and Europe.

The new European venture will offer Via's service in Mercedes-Benz vans. Though it will partner with public transit operators across Europe, it will be launched first in London, where it will face stiff competition from Gett and Uber.

"Via is one of the most successful providers in the growing ride-sharing sector while Mercedes-Benz Vans has the perfect vehicles that are being continuously optimised for this job," said Volker Mornhinweg, Head of Mercedes-Benz Vans, in the announcement.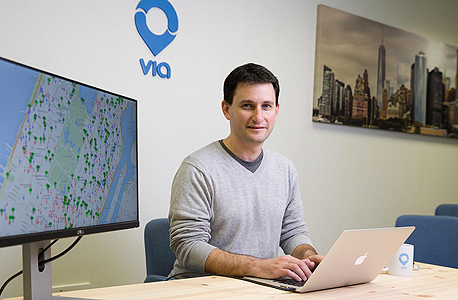 Via co-founder and chief technology officer Oren Shoval

"We want to operate in two models: the first is operating our own transport service, as we do in New York, and the second is similar to what we currently have in England and France, where we're collaborating with companies or cities that use our technology," said Via co-founder and chief technology officer Oren Shoval in an interview with Calcalist Monday.

Mr. Shoval said the company is seeking to partner with more cities. "Our technology works for very large cities, like New York, for smaller cities like Chicago, and also for smaller cities and places," Mr. Shoval said.

"In the future, we could see cars that will already be integrated with our technology, particularly from Mercedes-Benz's commercial-business line," he added.

The current funding round will enable Via to invest more resources in advancing and developing the company's technological platform and recruit dozens of software, big data, product and algorithmic developers in the upcoming months, Mr. Shoval said. He forecasts that Via's technology will be integrated with both electrical and autonomic vehicles.