Gett Finds Path with Streetsmart Buy
The ride-hailing company bought Tel Aviv-based route finding startup Streetsmart for an undisclosed sum
Israel-based ride-hailing company Gett bought Streetsmart, a startup developing a route-finding system for taxi fleets, the companies announced Wednesday.

Initially known as GetTaxi, Israel-based Gett employs around 1,600 people in the U.K., the U.S., Russia, and Israel. Founded in 2009, the company boasts a strong presence in Russia and Israel. In the Russian market, it faces strong competition following the formation of a new company by its two biggest rivals in the market – Uber, and Yandex.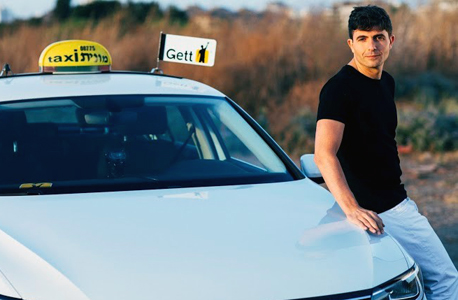 Gett CEO Shahar ("Dave") Waiser
By the end of 2016 Gett raised $640 million in funding, including a $300 million investment by Volkswagen announced May that year.
In March 2016, it acquired Radio Taxis, a UK-based black cab firm.
In April it bought Juno, a rival in the New-York market, for $200 million.
Founded in 2015 by CEO Asaf Roz and Yuval Netzer, Streetsmart uses big-data analytics and artificial intelligence to help drivers determine route-efficiency.