Cybersecurity Startup Axonius Raises $4 Million
Axonius develops a device monitoring and control service for enterprise networks
Tel Aviv-based cybersecurity startup Axonius raised $4 million in seed money, the company announced Wednesday.

Founded in June, Axonius develops a service for device monitoring for enterprise networks and for the handling of remote updates of device setting. General availability is planned for 2018. Currently employing 10 people, the company plans to use the funding to hire more staff.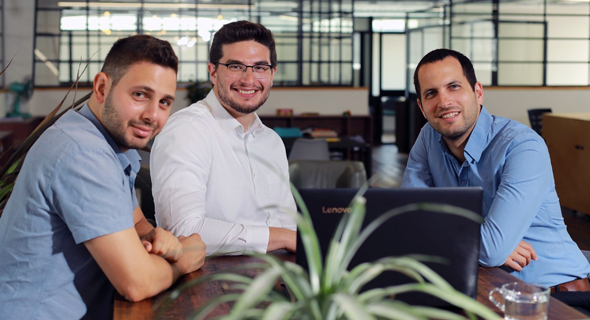 Left to right: Axonius co-founders Avidor Bartov, Dean Sysman, Ofri Shur
The seed round was led by YL Ventures, a Silicon Valley-based seed-stage venture capital firm that invests in Israeli innovations, with participation from Vertex Ventures and Tel Aviv-based venture capital firm Emerge.
Axonius was co-founded by Dean Sysman, who previously co-founded the cyber deception solutions startup Cymmetria in 2014.
Chief information officers and chief information security officers in organizations are currently challenged by security threats coming in via devices, Mr. Sysman said in the announcement.
"We are experiencing a Cambrian-like explosion on our networks," said Yoav Leitersdorf, managing partner at YL Ventures. "With this explosion comes the inherent cyber risk associated with the lack of visibility, security, and control."