10 Signs You Should Stay Off an ICO
To make sure you avoid falling for the wrong ones, use these signs to make sure you invest in the right ones
Though the current cryptocurrency market has seemingly hit a snag, with China announcing an ICO ban on September 4 and the SEC issuing warnings against them, I believe these actions will ultimately strengthen the market and that ICOs are here to stay. Here are 10 warning signs to consider before investing in them.

1. Unreadable White papers: a lot of ICOs publish long and complicated white papers, perhaps because Ethereum set the standard with theirs. They are supposed to make the project look serious, credible and legitimate, but in my opinion achieve the opposite. I want to see a product or try a piece of code I can get excited about. Bottom line: If you can't understand the white paper, don't invest.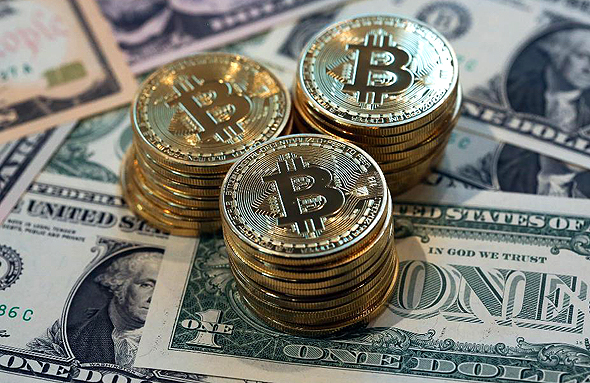 Bitcoins and dollars

2. Bad websites, bad Claims: the people involved in the blockchain industry are probably some of the brightest minds in the world, but the websites built for ICOs are often badly made, full of typos and subpar animations. Add to that generic promises and unclear claims and you just might want to stay away.

3. Ambiguous teams: Blockchain projects are incredibly complex to pull off, and I want to know who is involved in your ICO full time before I invest. Unless you have extremely high profile members on your board, I don't care who your advisors are; they're there to lend credibility but they aren't actually writing the code or doing the hard work. If an ICO is hiding their team members, steer clear.

4. ICOs that advertise through ads: I see more and more ads for ICOs. I click on them out of curiosity sometimes, but so far, none have been interesting. Remember; like everything in life, the best products get hyped for free.

5. Sketchy products: rarely, some companies will have a product to show before their ICO. Use it. Even for high profile ICOs, the products are often badly executed or full of bugs. If the product is bad, don't invest in the ICO even if other signs are positive.

6. Bad Know-Your-Customer: KYC provides investors with information but is also a way for companies to filter out money launderers and other abusers. Most KYCs ask for a lot of personal details, including an ID. Be aware that most KYCs are outsourced and are not handled by the company actually offering the OCI, and be careful about giving out personal details. I prefer KYCs that have a user cap and require users to pre-register and get white-listed; ICOs that allow all users to join at any time are almost always a failure.

7. Unclear or complex deal terms: some ICOs offer pre-sales, promising a high discount. While it may sound like a good deal, be sure the terms are clearly stated (the number and value of tokens, the trading options post ICO, lockup and vesting, etc.). Don't invest without knowing the whole picture.

8. An ICO is not a good idea for every business: ICOs are popping up everywhere, and this bevy can make you think that everything should be tokenized. But while tokenizing makes sense for businesses such as real estate in countries where domain registries are inefficient or unreliable, it's not a magical solution for everything. I usually ask: can that business do the same without tokens, or do at least as well without tokens? If the answer to both is yes, then avoid investing in that ICO.

9. A poor marketing road map: most projects have the tech expertise but lack the business acumen. They can't clearly define how they will grow their user base or raise their token in value. If the team has a good track record or expertise you will find it in their profile, but this subject is ignored often, for a simple reason; it's very difficult to market something correctly.

10. Gross (not growth) hacks: hacking your way to growth is fine, until you cross a line. Many developers are ready to anything to get attention and downloads. The only way to discover problems is to try the product yourself or wait for someone else to do it. Such hacks reveal the team's state of mind and how accountable they will be down the road.

This article was originally published on Medium.

Ouriel Ohayon is an entrepreneur and investor. He was the co-founder and CEO of Appsfire, which was acquired by Mobile Network Group in MNG. He is also the co-founder of Paris-based early-stage investment fund ISAI Gestion, an early investor in rise-sharing firm BlaBlaCar.