Financial Management Startup Zeitgold Raises $12 Million
The Berlin-based startup's Series A round was led by Battery Ventures and Holtzbrinck Ventures
Berlin-based financial management startup Zeitgold raised €10 ($12) million in a Series A funding round, the company announced Wednesday.

The round was led by Boston, Massachusetts-based technology-oriented investment firm Battery Ventures, with the participation of Munich-headquartered early stage fund HV Holtzbrinck Ventures. The two firms also invested €4.2 ($5) million in Zeitgold's February investment round.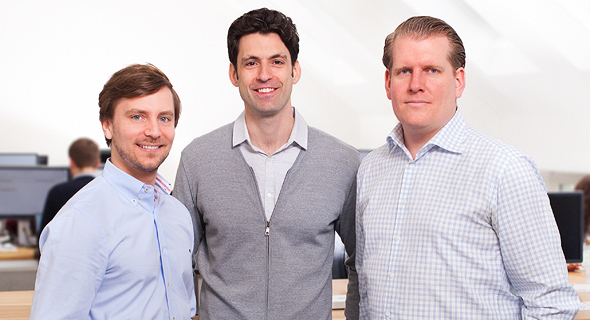 Left to right: Stefan Jeschonnek, Jan Deepen and Kobi Eldar

Zeitgold offers an end-to-end app that allows small businesses to perform financial tasks such as booking and accounting on their smartphones through a combination of human experts and artificial intelligence. The company was founded in 2015 by Stefan Jeschonnek and Jan Deepen, who previously co-founded SumUp, the file sharing fintech company, and Israel-born Kobi Eldar, alumni of Israel's NSA-equivalent 8200 Unit, who also serves as the company's chief technology officer.

"We recently opened our research and development center in Israel," Mr. Eldar told Calcalist. "We currently employ 10 people in our R&D center but we are planning to hire more people both here and in Germany."

Mr. Eldar added that while Zeitgold mostly offered cost-reduction services until now, the company will soon offer added-value services as well.