Venture Fund ION Teams Up With Excellence Investment House in Bid for Government Funding
The Israeli Ministry of Finance issued a tender in July for government-backed technology growth funds
Israel-based venture capital fund ION Asset Management Ltd. will team up with Excellence Investment House in a bid for a tender issued by the Israeli Ministry of Finance for government-backed technology growth funds, sources familiar with the matter speaking on conditions of anonymity told calcalist Tuesday .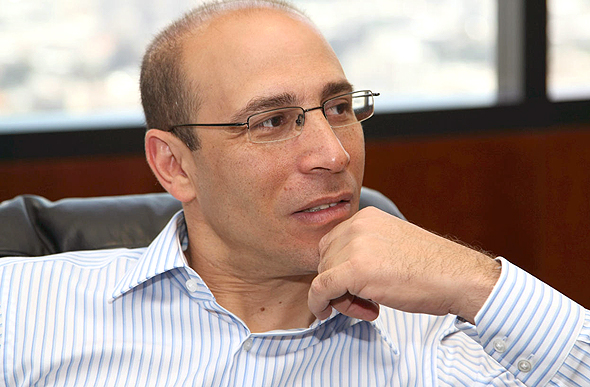 Excellence Investment House CEO Eyal Lapidot

ION and Excellence will face competition from former Intel Vice President David ("Dadi") Perlmutter and Eldad Tamir, founder and CEO of Tamir Fishman Investment House, who announced their intention to raise a joined fund for the tender on Sunday.

On July 7 the Israeli Ministry of Finance announced a tender for up to four government-backed technology growth funds. Tender winners will be eligible for loss protection of up to $14 million, and for governmental credit guarantees of up to $28 million.

According to the tender, the Israeli government is looking to grow and diversify capital investments in local technology companies. As part of the terms, the chosen funds will be required to invest a minimum of 30% in early-stage tech startups, for a minimum value of at least $113 million. The chosen funds will be listed on the Tel Aviv Stock exchange.

ION Asset Management is a privately owned hedge fund investing in Israel-linked companies. Founded in 2006, it is based in Herzliya, 9 miles north of Tel Aviv, with an additional office in the Cayman Islands. Stephen Levey and Jonathan Half, formerly of Basel-based financial services company UBS AG, are co-managers of ION.

Founded in 1992 by Roni Biram and Gil Deutsch and managing $75 billion in assets, Excellence Investments became a public company in 1994 when it IPOed on TASE. Israel-based insurance company The Phoenix Holdings Ltd. controls 89.8% of Excellence investments, which is managed by Phoenix CEO Eyal Lapidot since the recent departure of former CEO Uziel Danino.