London 2017
Amazon's Alexa Could Forecast Consumer Behavior
The company said data gathered by its artificial intelligence service could be used to analyze consumer behavior in real time
Alexa, Amazon's voice-enabled artificial intelligence service for smart devices, could be used to make forecasts about consumer behavior, said Darren Mowry, managing director of Amazon Web Services, at Calcalist's 2017 London Tech conference Thursday.
Alexa is already integrated not only into devices such as speakers, smartphones and watches, but also into vehicles, refrigerators and televisions.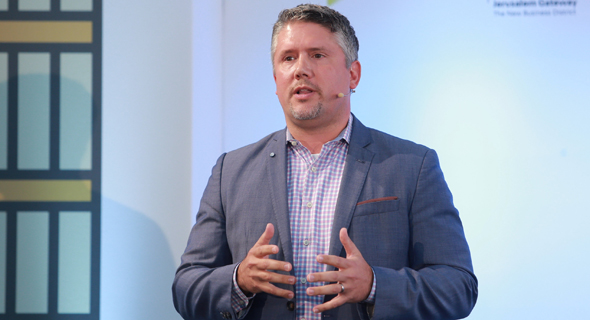 Darren Mowry, managing director of Amazon Web Services
According to Mr. Mowry, there are millions of devices that can record video and voice, and Amazon can help companies make use of that data; instead of analyzing past behavior, Amazon can employ machine tools to create consumer behavior forecasts.
"We don't want to know what's happening in the past," he said. "We frankly don't even want to know what's happening now. We want to know what's about to happen."
Last week Calcalist reported that Amazon is planning to spearhead the development of Alexa's ecommerce capabilities in the company's newly leased offices in Tel Aviv. The company signed a 5-year lease for 11 floors in the Azrieli Sarona office tower In June, and according to recent job listings in Israel, is currently seeking to recruit engineers specializing in neuro-linguistic programming and project managers.