The Game of Voice
Walmart and Google just joined forces against Amazon in the battle for voice-based shopping
Earlier today, Google and Walmart announce a partnership enabling voice-shopping from Walmart through Google's home device. From Google's announcement:

"We're entering an exciting partnership with Walmart to bring you hundreds of thousands of products at Walmart's Every Day Low Prices — everything from laundry detergent to Legos — that you can buy through voice with your Assistant on Google Home or on the Google Express website or app".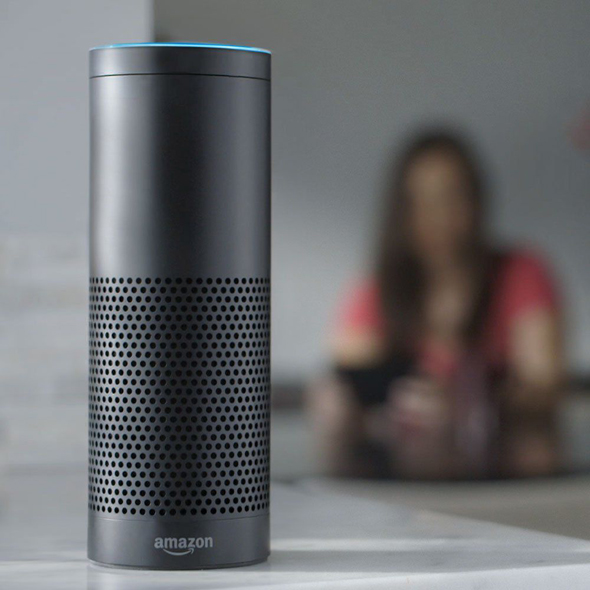 Amazon's Alexa technology

As of late September hundreds of thousands of Walmart items will be available for voice shopping on Google Assistant. This should allow Walmart (and Google) to compete with Amazon's Alexa capability on the super popular Echo devices.

Walmart's Marc Lore (the former Jet.com CEO who now heads Walmart.com) said in a blog post: "It makes sense for us to team up with Google. They've made significant investments in natural language processing and artificial intelligence to deliver a powerful voice shopping experience".

Lore added that Walmart integrated their Easy Reorder feature into Google Express, enabling personalized shopping recommendations based on customers' previous purchases through the linking of their Walmart and Google Express accounts. So if you crave your favorite sugar-free peanut-butter, or are perhaps fresh out of extra-soft toilet paper, all you need to say is "Ok Google, I want my Peanut-butter, and I want it now".

Is this just a local initiative or was a significant alliance forged? Mr. Lore provided a hint: "This is just the beginning. Next year, we will also leverage our 4,700 U.S. stores and our fulfillment network to create customer experiences that don't currently exist within voice shopping anywhere else".

The home-device front will be an important one in the upcoming global commerce war. In most current arenas, the winners have already been declared — research, social, general e-commerce. But echnology has progressed to a point where it is possible to have a real AI assistant at home that can be a conduit to anything voice-based: our home is becoming a new frontier.

This new alliance is significant, but as attractive as this cooperation sounds, let's not get too excited — Google-Walmart (despite a combined market cap of almost a trillion $USD) are still the underdogs in this fight. They are going to face a fierce competition from Amazon's almighty Alexa — by far the market leader, with a forecasted 70% of the voice-enabled speaker market.

Walmart isn't planning a future integration with Alexa. According to Techcrunch, when asked if Walmart would ever be available through Alexa, Mr. Lore answered simply: "No."

It's a complicated commerce-world we live in. Things used to be simple and commerce wars straightforward when it was just big supermarket chains putting small mom and pop shops out of business. Now it's not as clear. Who are the good guys and who are the bad? Technology and retail, online and offline, hardware and software—where does one stop and the other begin?

Google, Amazon, Facebook, Apple, Microsoft, Walmart, Alibaba. Everyone is choosing a side, picking their weapons and battles, all getting ready for the war to come.

So, grab some popcorn and settle in. This is just the beginning.

Daniel Shinar is the CEO of ClalTech, a Tel Aviv-based venture investments firm. ClalTech is the Israeli tech investment vehicle of the New York-based holding company Access Industries, founded by the U.S. industrialist and philanthropist Len Blavatnik.

Mr. Shinar serves on the boards of Berlin-based Rocket Internet and several other global internet companies as Access's representative.