No CTO? Not the End of the World
Founding CTOs can push a startup forward, but they come at a price
One of the most common assumptions in the tech industry is that a founding team is not complete without a CTO and that potential investors will not back a team without one.

A founding CTO who holds a respectable percentage of company shares and is a full partner in the project brings substantial benefits. They can make progress happen more quickly and confidently then external developers. But a good CTO is rare, and rarer still is a CTO willing to join a company at a time when it can't pay a decent salary.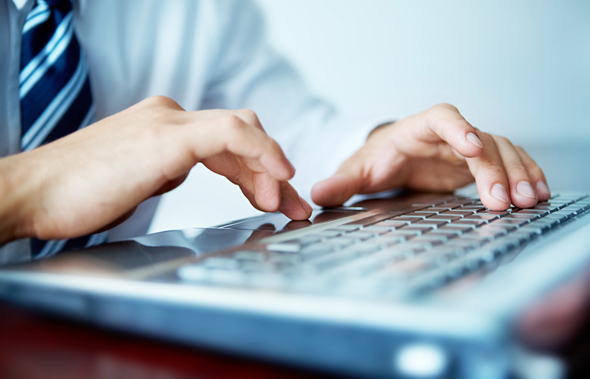 Developer (illustration)
There are a number of reasons why founding teams should move forward even if they haven't found their technical leader.
First, in the early stages of your project you probably won't know your exact technical needs. The product itself may change more than once and require completely different technologies than those initially identified. The CTO you chose at the start of your project may no longer be suitable when the nature of work changes.
Also, the specific technical knowledge your project demands may be answered by a team, not just one all-knowing CTO. When you work with external developers, it's easy to add or change staff. But when you depend on a CTO who is also a founder, it gets complicated. The role of the CTO is harder to split and replacing a CTO is a traumatic event for a business. Apart from anything else, the number of shares or options available to reward new developers is significantly smaller once you've recruited a CTO.
Moreover, not every CTO has leadership experience, which includes overseeing junior developers, and not every CTO is the right person to build your MVP. Again, different stages require different people. You may find it is better to start your startup with a technical person (or team) who will allow you to better understand your needs, both current and future, and slowly expand as required.
Many investors would agree that there are tremendous benefits to a team of founders who know each other through a common professional background. Shared connections and experiences show that the founders can work well together and that the chances of falling apart because of differences of opinion or work methods are relatively small. Founders who come into a project "consolidated" also have a better chance of surviving external difficulties and failures and are more likely to come through them stronger.
In contrast, a CTO you have just met and brought in as a founder is like a Kinder Egg: you don't know what surprise you'll find inside. In my experience, most leadership conflicts in startups are between "original" founders and co-founding CTOs who joined at a later stage.
Some entrepreneurs decide to bring on a CTO to serve as co-founder based on the assumption that external developers will only agree to work for money. Their inability to pay salaries may lead them to offer significant percentages of their project to a technical person who has agreed to join as a founder. My advice is: don't assume. If you think there is no place to recruit a CTO as a founder, try to find other solutions such as a paying a smaller percentage to a developer who will work part-time or use cheaper developers as long as your product allow it.
The question of whether your project requires a CTO is not a rhetorical one. Consider the type of product or service you set out to develop and the composition of the founding team, and don't feel discouraged if you start with external developers, and no CTO.
This post was originally published on TheOnlineStartup.
Adv. Zachi Zach is a lawyer and a mentor in the online industry, specializing in online gaming, adtech, ecommerce and other online related fields. Among others, Zachi serves as Of Counsel to the law firm of Pearl Cohen, an international law firm with offices in the US, Israel and the UK. Zachi is also the author of The Online Startup blog: www.zachizach.com.