Aeronautics Buys U.S.-Based Chassis Plans for $6 Million
The Israel-based military drone maker bought the California-based aerospace computer systems developer to strengthen its operations in North America
Aeronautics Ltd. bought Chassis Plans Inc, a San Diego, California-based manufacturer of computer systems for military and industrial use, for $6 million, the company announced last week.

Aeronautics specializes in the development of unmanned aerial Vehicles (UAV) for military use. Founded in 1997 and headquartered in Yavne, 14 miles south of Tel Aviv, Aeronautics' CEO is Amos Mathan, former CEO of Israel-based defense contractor Soltam Systems Ltd. Eitan Ben Eliyahu, a former Commander of the Israeli Air Force, is Aeronautics' Chairman of the Board.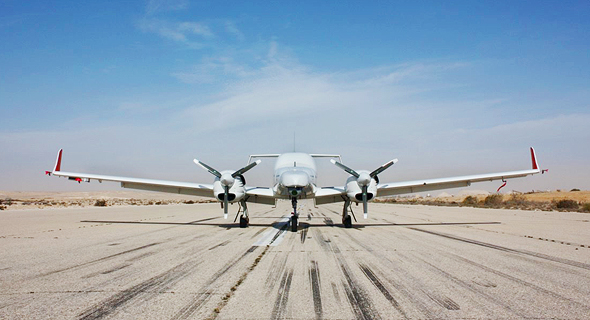 A drone developed by Aeronautics

Founded in 1997, Chassis Plans designs and manufactures high-performance computer systems for military, aerospace, government, and industrial customers, such as U.S. defense contractor Raytheon Systems Ltd., aerospace and defense technology company Northrop Grumman Corporation, and aerospace company Lockheed Martin.

In a statement Aeronautics touted synergies with Chassis Plans, adding that it intends to utilize the acquisition to expand strategic hold in the North American market and bring in more projects financed by American aid funds.