Automated Drone Company Airobotics Brings New Business Model to Market
The company, which raised $61 million to date, lists Intel and Israel Chemicals Ltd. as customers
Tel Aviv-based automated drone maker startup Airobotics Ltd. creates a new business model in the commercial drone landscape.

The two main business models currently used in the market are piloted drone services and in-house drone operations. In the first, businesses contract a drone company to provide various services such as cinematography or mapping and pay by the day, week or project. In the second, already quite common, companies set up in-house drone operations, hiring and training the relevant people and maintaining a drone fleet.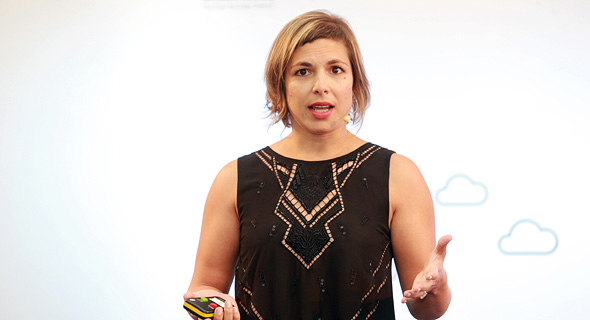 Airobotics' vice president of marketing Efrat Fenigson

"Those two models both rely on humans to operate the drones," said the Airobotics' vice president of marketing Efrat Fenigson at Calcalist's 2017 Tech conference in London on Thursday.




Earlier this month Airobotics announced it has raised $32.5 million in a series C funding round led by investment consultants BlueRun Ventures China Co. Ltd., with participation from Microsoft Ventures. It lists Intel and Israel-based Israel Chemicals Ltd. as customers.

The two models currently prevalent in the market rely on human operators, resulting in higher costs, accuracy problems and on-site availability problems in emergency situations, like a fire breaking out at night, Ms. Fenigson said.

Airobotics' system includes a three ton box-shaped drone docking station that can be placed outdoors. The company's drone weighs around 18 pounds, or 8 kg, and can carry different types of sensors and cameras, stay in the air for half an hour and fly at a radius of over 2 miles (3.5 kilometers) from the docking station.

Founded in 2014, the company raised a total of $61 million to date. Until now the company's clients came mostly from the mining industry in Israel and Australia. Airobotics is now branching into homeland security, where drones could be of assistance in search and rescue efforts and fire outbreaks. "Regulation is going to be a challenge," Ms. Fenginson said.