Botanical Pest Control Startup Raises $2 Million
Israel-based agritech company EdenShield develops fertilizer and crop protection products from Judean Desert plants
Plant-based pest control startup EdenShield Ltd. raised $2 million, the company announced earlier this month.
The round was led by Kibbutz Yotvata, a kibbutz located 25 miles (40 km) north of the Red Sea, with the participation of OurCrowd, the most successful crowdfunding platform in Israel, which was a previous investor.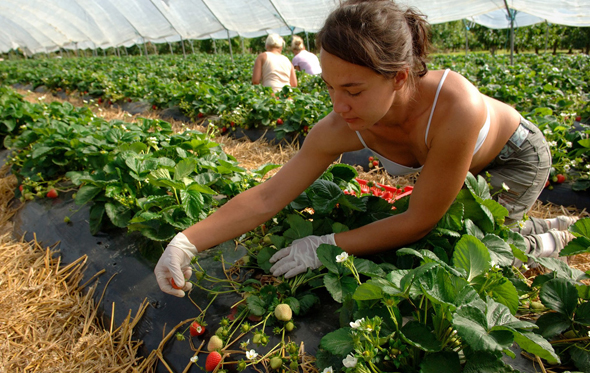 Crop protection

EdenShield is a portfolio company of the Israel-based, Singapore-listed Trendlines Group ltd., a company specializing in incubation and seed investments. EdenShield develops non-toxic fertilizer, plant wash and crop protection products from extracts of plants indigenous to the Judean Desert, and specifically the Achillea plant, a natural pesticide whose smell repels insects.

The company is already selling its products through local distributors in Spain, Italy, Turkey, Greece and Israel, and is planning a market expansion to the U.S., European Union and Mexico. The current funding will be used to boost sales and expand EdenShield's product portfolio and its farming operations at Kibbutz Yotvata.

"We don't kill pests," EdenShield CEO Yotam Gadot told Calcalist in an interview. "Our products keep the pests away from the plants entirely. It's an ecological solution because we keep the food and the environment clean from viruses and chemical pesticides."