Updated: CVC Retracts Super-Pharm Deal
The private equity firm was in negotiations to buy a 40% stake in drugstore chain Super-Pharm for a company value of $540 million
Luxembourg-based private equity firm CVC Capital Partners walked out on a deal to buy a 40% stake in Israeli drugstore chain Super-Pharm. According to people familiar with the negotiations who spoke on conditions of anonymity, the deal was cancelled due to a disagreement between CVC and Super-Pharm Chairman Leon Koffler concerning CVC's authority and privileges as a minority partner in Super-Pharm.

CVC intended to buy a 40% stake in Super-Pharm according to a company value of $540 million and negotiations were going strong, people familiar with the matter told Calcalist last week. Later, CVC demanded an increase in its control over the drugstore chain, leading to the eventual cancellation of the deal.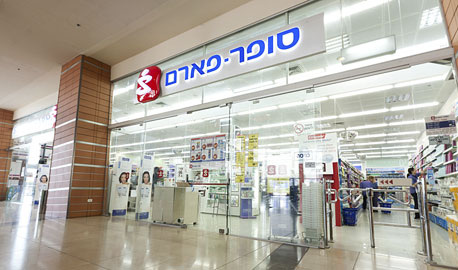 A Super-Pharm drugstore
With over $64.5 billion in assets, CVC is the largest private equity fund in Europe. In April, CVC completed the acquisition of one of Poland's biggest convenience store chains, Zabka Polska, for $1.79 billion (€1.5 billion).
With around 4,700 stores in Europe, CVC's ownership of Zabka Polska was regarded as a potential boon for Super-Pharms global expansion plans. The company is seeing slow progress in the Chinese market, and local competition is eroding the retailer's profit margins in Israel.
Headquartered in Herzliya, 9 miles north of Tel Aviv, Super-Pharm operates drugstores in Israel, Poland and China. The company's successful expansion in Poland, where it operates 68 branches, was hampered by an April 2017 Polish legislation limiting the number of public pharmacies a single entity can open in the country. Super-Pharm already leased space for additional 15-20 drugstores in Poland, and the legislation is expected to impact the Israeli retailer's future sales.