Top Samsung Executive Forms Spanish-Israeli Venture Firm
Gonzalo Martinez de Azagra will lead the first Spain-based venture fund to focus on Israeli startups
The former head of Samsung Ventures Israel, Spanish-born Gonzalo Martinez de Azagra, has formed Cardumen Capital SGEIC, S.A., a Spanish-Israeli venture capital fund, the firm announced Tuesday.
Cardumen Capital will focus on startup investments in fields such as AI, computer vision, cybersecurity and big data, the company said.
Co-managed by former Head of Iberia at UK-based Hilco Capital, Igor de la Sota, the fund is authorized by the Spanish Securities Market Commission (CNMV) and has offices in Israel and Spain.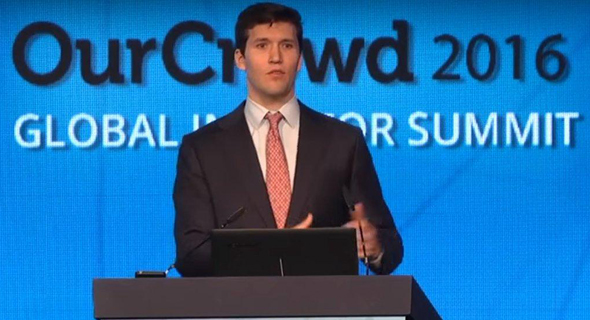 Cardumen Co-Founder Gonzalo Martinez de Azagra
While serving as head of Samsung Ventures Israel, Mr. Martinez de Azagra invested in companies as Tel Aviv-based 3D sensing company PrimeSense, later acquired by Apple; Replay Technologies, developer of 3D video technologies, later acquired by Intel; and Corephotonics, developer of cameras for mobile devices.
"Our bilateral fund will invest in pure high-tech companies, as we did at Samsung Ventures, and give access to institutional and corporate investors to these unique opportunities," said Mr. Martinez de Azagra in an announcement Tuesday.
Israel's biggest equity crowdfunding firm, Jerusalem-based OurCrowd, partnered with Cardumen Capital, the companies announced Tuesday.
"Spanish investors will now have the opportunity to focus on investing in Israeli companies, building ties between Israeli and Spanish technologies," said OurCrowd CEO Jon Medved.