Shengjing Group Backs New Israeli-Chinese Accelerator
The Group, one of China's largest consulting and private equity investment firms, will partner with the Israeli Ministry of Economy and Industry to launch an accelerator for Israeli startups in Beijing. WeWork rival UrWork is a strategic partner
Beijing-based Shengjing Group, one of China's largest consulting and private equity investment firms, is partnering with the Israeli Ministry of Economy and Industry to launch an accelerator program for Israeli startups in Beijing, according to a press release Sunday.

China-based WeWork shared-office rival UrWork will be the strategic partner for the accelerator, providing office space to participant startups.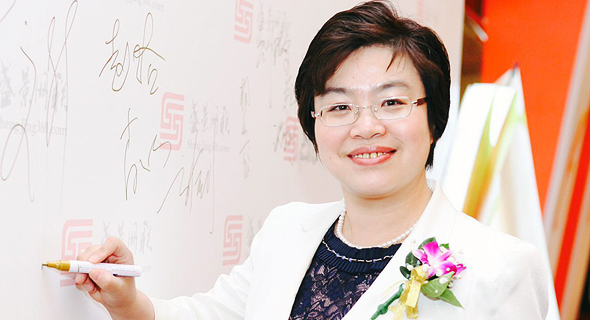 Sherrie Wang, Senior Partner at the ShengJing Group
Funded by the Israeli government, the new accelerator is intended to facilitate the penetration of Israeli technology companies into the Chinese market and foster cooperation between Chinese and Israeli companies. Application for the program's first cohort is open until the end of the month.
Five Israeli technology startups will be selected to participate in the first cohort of the six-months-long program. The startups will be introduced to legal, regulatory and tax issues relevant to the Chinese business environment, and learn about business development in China, including meetings with potential customers, partners, and investors. The startups will also take part in fundraising events and roadshows.
The ShengJing Group invested almost $20 billion globally in recent years through its investment arm Peakview Capital, in both direct investments and Fund-to-Fund investments. The group invested close to $100 million in Israel in recent years through investments in Israel-based funds including Jerusalem Venture Partners, Viola Group, and Canaan Partners.
"The next step for us to further engage with the Israeli ecosystem is naturally the opening of the Israel-China Accelerator Program. We are proud to partner with the Israel Ministry of Economy and Industry in this initiative", said Sherrie Wang, Senior Partner at the ShengJing Group.