SolarEdge Rides the Solar Power Tide
The Israel-based solar technology company has tripled its stock value in less than a year
SolarEdge Technologies Ltd. celebrated 11 years of activity in 2017. It also celebrated a financial milestone. Valued at $1.2 billion, the company tripled its stock value in less than a year.
Based in Herzliya, 9 miles north of Tel Aviv, the company develops optimization, monitoring and remote-control solutions for solar panels and systems. The company was founded in 2006 by Guy Sella, who serves as CEO and chairman, and has over 600 employees working in Israel, North America, Asia and Europe.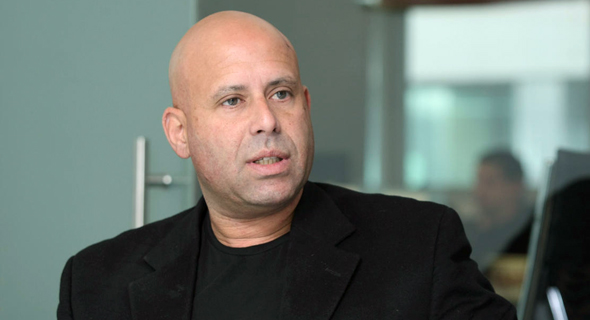 Guy Sella, CEO and chairman of SolarEdge

SolarEdge products are designed to increase the efficiency of solar energy conversion. According to a report by Israeli investment company Yetsira Investment House Ltd., SolarEdge is the world's largest provider of solar power optimization units. These units increase the output of solar inverters, which are responsible for converting the energy generated by solar panels into an electric current for domestic and industrial use.

Many analysts have marked 2017 as a turning point for solar power industries. Transition to solar energy is at a record rate, and new technologies increase the efficiency of collecting and distributing this renewable energy.

The advancement in the storage abilities of solar energy is, perhaps, the most meaningful technological improvement in the Solar energy industry in recent years. Since 2010, new technologies caused the costs of storing solar energy to drop by 73%. The costs are expected to continue dropping at an accelerated pace, due to an unexpected factor: the rising demand for electric car batteries.

Economists predict that the increasing investment in technology and innovation by and for electric car manufacturers would benefit the solar energy industry. SolarEdge has a track record of collaborating with electric car manufacturers. In May 2015, it partnered with Tesla Motors to develop a photovoltaic (PV) storage and backup power solution based on SolarEdge's Direct Current (DC) optimized inverter and Tesla's auto battery technologies. In September, SolarEdge announced a collaboration with LG Electronics, makers of automotive batteries and other electronic products.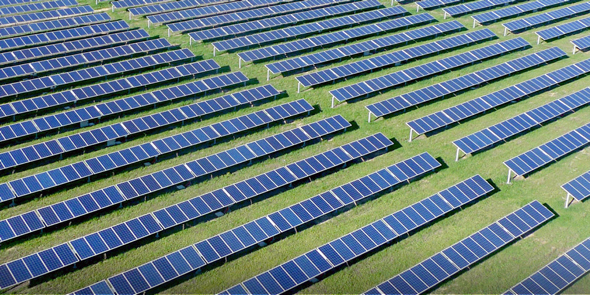 Solar field

The sharp drop in the cost of energy storage and in the price of solar panels, which fell by 90% since 2011, combined with tax benefits for solar panel installation, increased the U.S. growth rate in solar energy production. In 2016 solar energy surpassed all other alternative energy technologies in the U.S. for the first time.

According to data from the Solar Energy Industries Association (SEIA), in 2016 a new solar panel was installed every 84 seconds, nearly double the rate of 2015. Solar systems amounted to 39% of all new energy production systems installed last year, surpassing natural gas (29%) and wind (24%). Renewable energy amounts to 15% of electricity usage in the U.S. Forecasts for the American solar energy market say that by the end of 2017, 80% of all states will achieve Grid Parity - the point in which the production costs of solar energy is equal or lower than the costs of producing energy in a conventional power station.

In 2016, SolarEdge reported revenues of $490 million, a 50% increase from $325 million in 2015. Since the begining of 2017, the SolarEdge stock climbed 118%.

SolarEdge's impressive growth has not gone unnoticed. Both Barclays Investment Bank and J.P. Morgan recommend investing in the growing field of solar energy through the Israeli company. Oppenheimer & Co. Inc. is forecasting that despite competition from Asia, SolarEdge is expected to show superior performance, based primarily on its popularity in global markets such as Australia, Japan and Europe.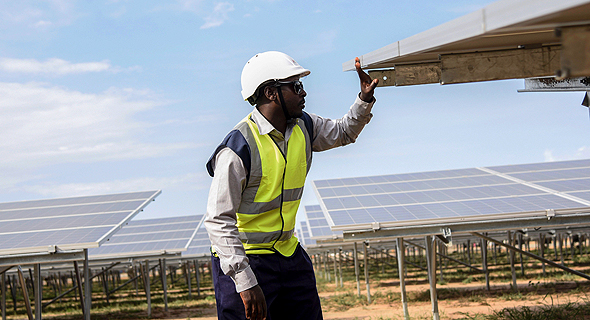 Installing solar panels

Last year saw a decrease in the stock value of many top tier solar energy companies, such as Tempe, Arizona-based First Solar Inc., Guelph, Ontario-based Canadian Solar Inc. and Petaluma, California-based energy technology company Enphase Energy, which was almost completely wiped.

SolarEdge, on the other hand, came out strong. This was due to two factors. First, it has a leading technology in a quickly growing market. Second, it has almost no direct competitors. But these advantages also scare some of SolarEdge's investors, who know that this ideal position could change at any moment.

SolarEdge's competitors, top among them Chinese company Huawei, are expected to present their own Power Optimizer by the end of 2018. In order to maintain its technological advantage, SolarEdge must continue to invest in research and development.

The company increased its research and development investment in 2017. Among SolarEdge's new developments are the S-Series Power Optimizer, which the company says will be capable of providing up to 40% more power density, expected to be available in 2018. The company also recently announced the level 2 Inverter-Integrated Electric Vehicle Charger, an electric vehicle charger designed to charge up to 6 times faster than its level 1 predecessor, which will be available by end of year.