Defendant Denies Mobileye Insider Trading Charges
Richmond, Virginia resident Roger E. Shaoul said he "acted in good faith" in documents filed to court. In March, Intel announced it signed an agreement to buy Mobileye for $15.3 billion
Richmond, Virginia resident Roger E. Shaoul, one of the defendants in a U.S. Securities and Exchange Commission complaint filed on April 5, is denying the allegations against him in documents filed to the court on October 4.

In March, Intel announced its $15.3 billion acquisition of Jerusalem-based automotive technologies company Mobileye, sending Mobileye's share price up by 28% by the close of trading that day. The negotiations for the deal started in late January and a non-disclosure agreement between Intel and Mobileye's founders Amnon Shashua and Ziv Aviram was signed on February 1.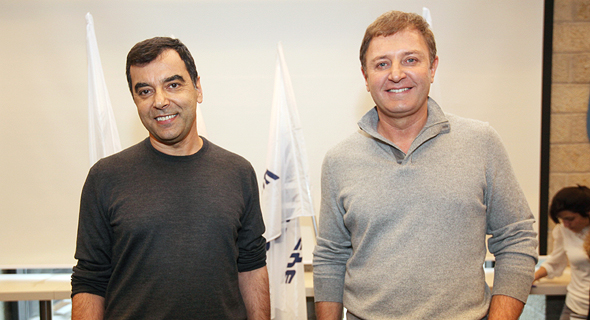 Mobileye's founders Amnon Shashua and Ziv Aviram

On April 5 the SEC filed a complaint against Mr. Shaoul and his business partner Lawrence F. Cluff to a New York Southern District Court, alleging that the two bought Mobileye shares shortly before the deal was announced based on information received from Mr. Shaoul's brother, Dr. James Shaoul. The two allegedly made over $925,000 from their trade.

Dr. Shaoul, a Jerusalem resident who was added to the amended complaint on September 13 as a defendant, has both personal and professional ties to Mobileye's founders.

In his answer, Mr. Shaoul, who is being represented by Potomac, Maryland-based law firm Shulman, Rogers, Gandal, Pordy and Ecker P.A., denied the allegations and legal conclusions of insider trading, stating that he has "acted in good faith at all times."

He also denied the SEC's claim that he made his purchases at the direction of his brother and did not base his trading strategy on any other information.

Mr. Shaoul added that he is a "man of modest means who lives conservatively, paycheck to paycheck" and that he "began to take the steps necessary to obtain authority to trade in the OX (optionsXpress, Inc.) accounts but never completed the process."

He further claimed that "any injury was caused by the acts or omissions of third parties for whom Defendants are not responsible."

In the September filing the SEC asked that all three defendants pay penalties and be permanently barred from future violations, and that the two original defendants "disgorge, with interest, all illicit trading profits or other ill-gotten gains".

In March the SEC filed another insider trading complaint concerning the Mobileye acquisition deal, against two Israeli citizens. The case against Ariel Darvasi, Vice Dean of the Faculty of Science at the Hebrew University of Jerusalem, was closed in July due to his ill health when he agreed to pay a fine double the profit he made in exchange for not admitting guilt. The case against Amir Waldman, former vice president of Israel-based medical device company Syneron Medical Ltd., is still ongoing.