Israel Exposed Russian Hack into U.S. Intelligence, the New York Times Reports
In a July interview with Calcalist Kaspersky Labs founder, Eugene Kaspersky said the company was hacked by people with "offices North of Tel-Aviv"
In 2014, Israeli intelligence officers watched on as Russian government hackers gained access to American intelligence materials, the New York Times reported last week. The Russian hackers used antivirus software made by a Russian-based company Kaspersky Lab as a backdoor into U.S. government computers. The Israeli agents, who had also hacked into Kaspersky's network, were able to alert the U.S.
According to the New York Times, the software developed by Kaspersky Lab is used by about 400 million people worldwide, including officials at the U.S. Army, Navy and Air Force, and U.S. government agencies such as the State Department, the Department of Defense, and Treasury Department.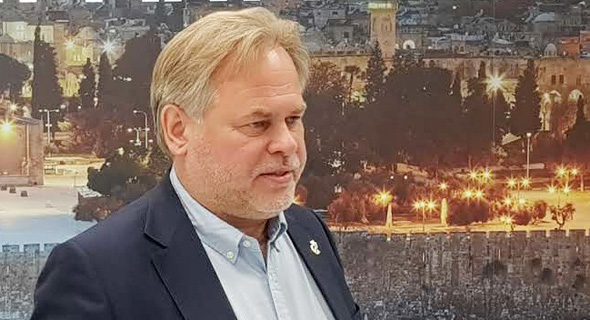 Kaspersky Lab founder Eugene V. Kaspersky
In September, the New York Times reported that the U.S. government moved to remove all software made by Kaspersky Lab from its computer systems, and that the cybersecurity company is being investigated by the F.B.I. for possible links to Russian security services.
While the russian hacking had not been previously reported, Kaspersky Lab founder, Eugene V. Kaspersky, hinted at an Israeli hacking into its system during a visit to Israel in June. In an interview with Calcalist Mr. Kaspersky said then that the people who hacked the Kaspersky system "wrote from right to left, did not work on the Sabbath and had offices North of Tel-Aviv."
According to the New York Times, Kaspersky Lab did not discover the Israeli intrusion into its systems until 2015, when a company engineer detected unusual activity in network. Kaspersky Lab detailed the following investigation in a public report published in June 2015.
The report did not name Israel as the culprit, but noted that the breach resembled a previous hack which was attributed to Israel.
In a statement issued on Tuesday, the cybersecurity company said that it "has never helped, nor will help, any government in the world with its cyberespionage efforts." Kaspersky Lab added that it "does not have inappropriate ties to any government, including Russia."